Last week I reported on CNET being sued by a coalition of artist over its Download.com site offering downloads of BitTorrent clients like uTorrent. CNET argued that it was well within its rights to offer such downloads, and as it turns out, the court agreed.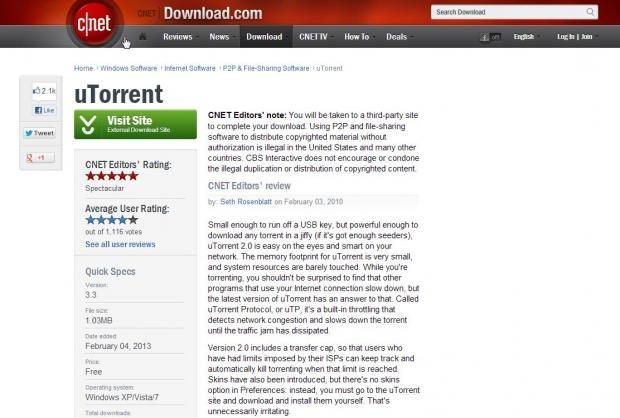 The coalition claimed, that because CNET had reviewed the software and provided an educational video on how to use said software, that Download.com was encouraging the use of the program. The court disagreed, with the judge saying that "there was no indication of encouragement and that a ban on any distribution of the technology would dampen public discussion of P2P technologies."
The judge did agree with the coalition on the fact that uTorrent and other P2P clients can be used to infringe on copyrights, but said:
"However, inducement of infringement requires more than just knowledge of actual or potential infringement. While there might be some evidence of past inducement of copyright infringement, there is no evidence of any ongoing distribution of any file sharing software 'with the object of promoting its use to infringe copyright, as shown by clear expression or other affirmative steps taken to foster infringement'."