SwiftKey 4 launches, brings along Flow for the ride, personal style detection also tags along
SwiftKey 4 released, includes Flow by default as well as personal style detection.

Published Wed, Feb 20 2013 2:17 AM CST
|
Updated Tue, Nov 3 2020 12:24 PM CST
Just after SwiftKey Flow reached beta, SwiftKey 4 has launched and now includes Flow by default. So not only do we get the awesome predictive text engine from the future, but Flow Through Space, which lets users guide their fingers across the keyboard, making up the key as they go along.
The latest version of SwiftKey also adds some new features, expanding their contextual word prediction up to 60 languages, offers simpler corrections and also watches for personal typing habits to adjust all of this on the fly - incredible for such a small app, isn't it? This means that SwiftKey 4 will learn if you're a tapper, or if you're a texting pro and adjust itself to suit.
Best of all, the update is free for those who already own the smartphone or tablet versions of SwiftKey, and if not - it's currently 50% off at just $2 - down from $4.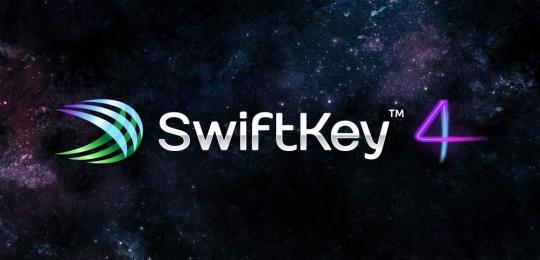 Related Tags