Bill Gates talks about the current Microsoft CEO's performance, talks of their mistakes with the mobile market and more
Bill Gates admits that Microsoft stumbled with the mobile market.

Published Mon, Feb 18 2013 11:29 PM CST
|
Updated Tue, Nov 3 2020 12:24 PM CST
During an interview with CBS' Charlie Rose, Founder and Chairman of Microsoft, the infamous Bill Gates, talked about a number of things with the Redmond-based everything giant.
The most interesting part of the interview were Gates' comments on the mobile industry, and how they didn't jump out of the gate early enough - allowing Apple and Google to capitilize on this. Gates also discussed the performance of Steve Ballmer, the current CEO of Microsoft, saying that he and Ballmer were two of the most self-critical people he knew, and that there are plenty of great things Microsoft have achieved under Ballmer's leadership over the last twelve months.
Gates pointed to Windows 8 and Surface as being the key to the future, but he did add that this simply isn't enough. I think the big change that Microsoft will go through - well, I hope they do anyway - is Xbox. I hope they really push the platform and not forget the PC this time. If they were to combine these worlds, they would be truly unstoppable - not only against Apple, but Google, Sony and Nintendo.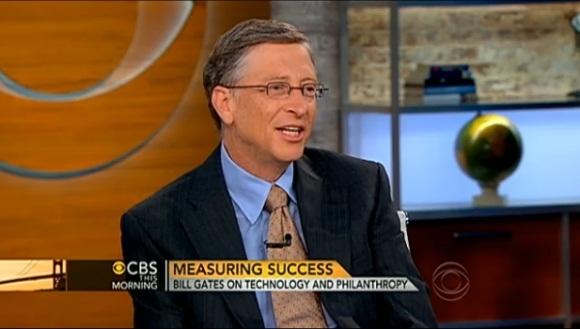 Related Tags