SpaceTT: Asteroid 2012 DA14 to make closest pass to Earth today at 2:24 PM US EST - hope it doesn't screw with us
Football field sized asteroid to make close pass to Earth shortly.
Published Fri, Feb 15 2013 1:01 PM CST
|
Updated Tue, Nov 3 2020 12:24 PM CST
Asteroid 2012 DA14, a chunk of space rock roughly the size of a football field, will make the closest pass to Earth ever recorded of a previously known object. At around 2:24 PM US EST today (not long from now!) the asteroid will pass Earth within 17,200 miles of our atmosphere.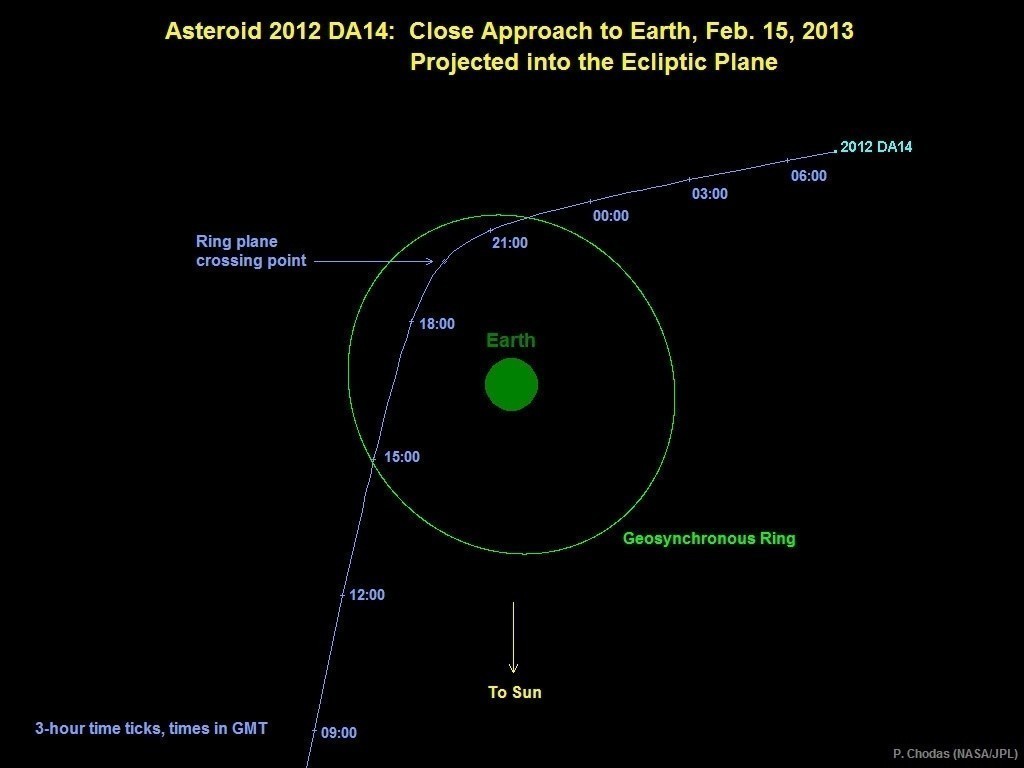 This close pass comes hot on the heels of an unrelated massive meteorite exploding over Russia yesterday. The meteorite passed over a remote part of Russia and exploded over the town of Chelyabinsk, and injured 500 people when its shock wave shattered the glass in surrounding buildings. You can hear the massive explosion in the video below.
NASA scientists say that the two events are most likely unrelated, and there is zero chance of Asteroid 2012 DA14 hitting Earth. Those interested will be able to observe tonight's flyby by watching a series of webcasts being held by NASA and broadcast on Space.com (Source #2). Personally I will be outside with my 10" Schmidt Newtonian telescope trying to get a fleeting glimpse of the object.
Related Tags