Julian Assange to run for a seat in the Australian senate
Julian Assange confirms to be running for a seat in the Australian senate.

Published Fri, Feb 15 2013 3:11 AM CST
|
Updated Tue, Nov 3 2020 12:24 PM CST
WikiLeaks founder Julian Assange talked of plans to run for a seat in the Australian senate in December of last year, but now it's official, he will be running for a seat in the senate as part of the WikiLeaks party.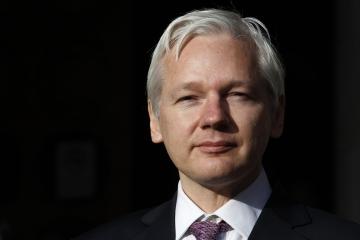 Research from the Australian Labor Party's internal polling company, UMR Research, points to Assange being a competitive candidate in either New South Wales or Victoria. With Assange currently living in the Ecuador embassy in London, to stop his extradition to Sweden, it would be difficult for him to run for the seat. Australian law permits citizens living overseas to run for office at home, though.
What will be harder for the WikiLeaks founder is how it will run the entire WikiLeaks party campaign from the opposite side of the world, or if he were to win the election, how would he assume office? Skype?
I think Assange winning the election would be great, and would be the first domino in the change we need for the government we have right now. War-loving, debt-loving, lying governments compared to someone who is all about transparency and faces serious jail time because of it.
Related Tags