3D printers are the new everything right now, where we've heard about moon bases being 3D-printed, buildings being 3D-printed and even stem cells - what next? Houses. Yes, houses.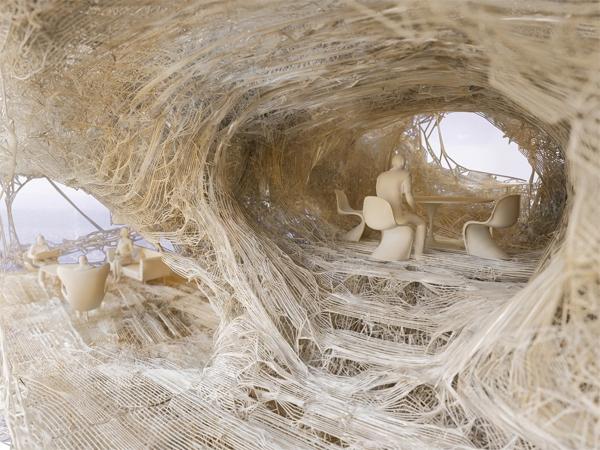 A London-based design firm, Softkill, has just talked about their entry into the rat race that is 3D-printed houses, with a structure they claim would take just three weeks to build. From the picture above, it looks like a million spiders have crawled in and just spun a house out of their webs, but this is all part of what Softkill call their ProtoHouse, and will reach the prototype stage by the middle of the year.
During an interview with Dezeen, Softkill's Gilles Retsin didn't like the idea of their rival project by Universe Architecture, where he said:
We actually don't even consider that a 3D-printed building, because he is 3D printing formwork and then pouring concrete into the form. So it's not that the actual building is 3D printed.
ProtoHouse will be 3D-printed using just Selective Laser Sintering (SLS) out of fibrous nylon with computer algorithms designed to micro-organize the material. The material is strong as well as lightweight, and can be shaped into not only parts for the house itself, but the furnishings inside.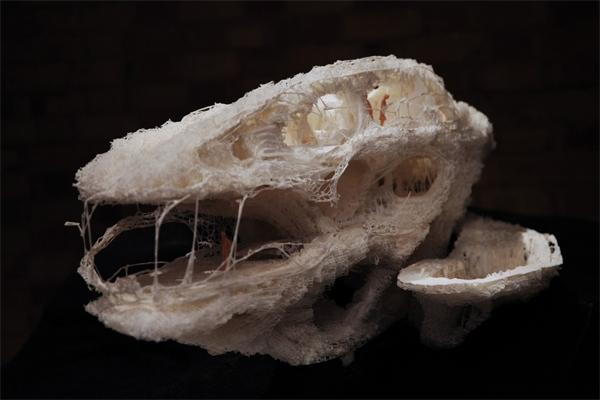 The house wouldn't take too long to build either, with Retsin saying that an 8x4-metre, one-storey house would take around three weeks for the printing process, with assembly taking place in the space of 24 hours. There's no bolts, screws, adhesive - just the process of simply clicking everything together. Waterproofing would be done post-construction to keep the residents inside the house dry.