BitRock's BitNami enables OS X to run popular open source CMS's
Drupal, Wordpress and Joomla come to OS X, web developers across the country jump for joy.
Published Fri, Feb 8 2013 9:29 AM CST
|
Updated Tue, Nov 3 2020 12:24 PM CST
OS X has a massive following of web developers who constantly used Linux based web server stacks to run their CMS stacks - it's actually a pretty common trend at the moment. Within Apple's OS X App Store, users can now find four of the most popular CMS's that run inside BitNami - Drupal, Wordpress, Joomla, and a generic MAMP stack (Mac, Apache, MySQL and PHP).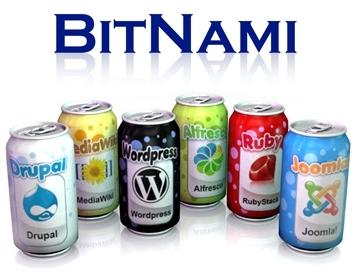 The issues arise when developers wanted to dev on a CMS in the local environment, files would be stored all over the place instead of a simple single directory. BitNami solves this problem by "walling-off" the CMS software and keeping everything nice in neat in a single place. This single directory structure is essential when migrating a site from a local host development environment to a live server out in the interwebs.
Traditionally web developers mitigate this issue by building a development server that is hosted on a Linux server somewhere on their local network. I have one sitting beside me at this moment with no less than six Drupal sites in the development phase.
Related Tags