Microsoft planning ad campaign that criticizes Gmail for scanning e-mail contents to serve ads
Microsoft relaunching campaign that criticizes Google's method of targeted advertising in Gmail.
Published Thu, Feb 7 2013 6:32 PM CST
|
Updated Tue, Nov 3 2020 12:24 PM CST
Microsoft is reviving a smear campaign against Google's Gmail that it last used last year. Microsoft is planning to inform consumers about Google's practice of scanning e-mails in order to better serve targeted ads that are tailored to the content of the e-mail currently being viewed.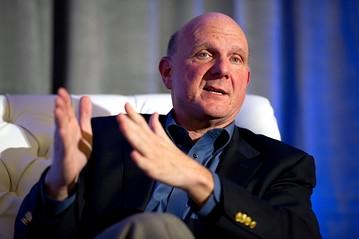 Google has responded to this advertising campaign before by reiterating that no humans ever read the contents of a user's e-mail to target ads.
"Advertising keeps Google and many of the websites and services Google offers free of charge," according to a statement issued by a spokesman for the company. "No humans read your email or Google Account information in order to show you advertisements."
Microsoft is planning to spend a "seven figure" dollar amount on this campaign. A planned advertisement reads "Think Google respects your privacy? Think again." Microsoft was part of the group that encouraged the FTC to launch an anti-trust investigation into Google that just wrapped up recently.
Users have the option of paying $20 to remove all advertising from Outlook.com's service.
Update: A previous version of this story stated that Microsoft scans subject lines to target ads. This was incorrect. We apologize for the inaccuracy.
Related Tags