If you are anything closely related to a science geek, space nerd, casual star gazer or hard core astronomer, you have most likely heard of Comet ISON. NASA has just released awesome video of the comet streaking through space. ISON could prove to be the largest comet the Earth has seen in recorded history later this fall.
Later this year, Comet ISON will make a close pass to Earth and as it approaches the sun, its tail will glow as well as grow. Many leading authorities believe that ISON will be the largest comet ever witnessed from Earth's surface. At its peak it could be brighter than the full moon, and its tail could stretch the width of 96 full moons.
Chances are high that ISON might even be bright enough to be visible during the daytime, which is virtually unheard of. I for one have set aside several days in November and December to photograph and observe the great comet, which is believed to have originated in the Oort Cloud and has an orbit of several hundred thousand years.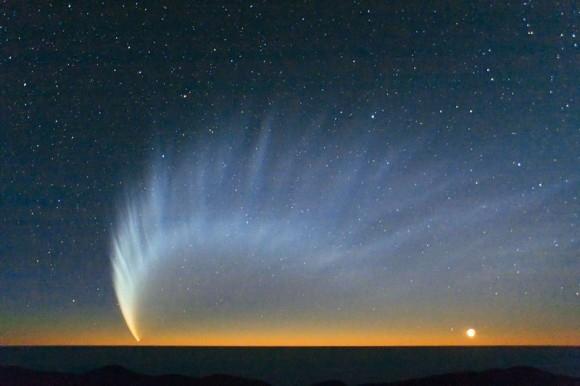 Comet ISON was discovered 14 months before this perihelion passage - its closest point to the sun - while still distant and faint, by Russians astronomers Vitali Nevski and Artyom Novichonok, who detected it using a 15.7-inch reflecting telescope at the International Scientific Optical Network (ISON), which is located near Kislovodsk, at the northern foot of the Caucasus range in Russia.