It would appear that detailed specifications of the Xbox 720's GPU have been leaked online. While there is no guarantee that these specifications are authentic, they are along the lines of what we would expect from the next-generation console. Couple that with the fact we are only a few months away from the expected announcement and these specifications get a bit more credence.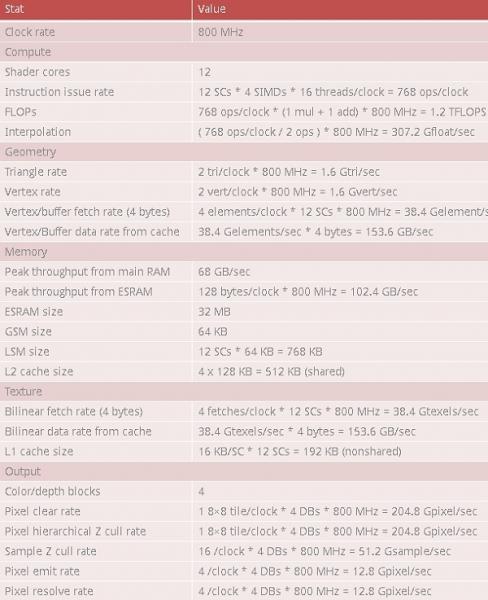 As you can see in the picture above, the GPU is said to have an 800MHz clock speed. The GPU reportedly features 32MB of embedded ESRAM, similar to the EDSRAM on the 360. However, this ESRAM is said to be free of some of the many restrictions placed on the 360's ESDRAM.
The GPU is also reportedly able to do 2x, 4s, and 8x MSAA antaliasing, which means picture quality should be vastly improved in games. The Xbox 720 is widely expected to be announced by Microsoft in June at E3, which is a couple of months after Sony is expected to announce the PlayStation 4.