Twitter dominates social media during Super Bowl 2013
Twitter mentioned in 50% of Super Bowl commercials, leaves Facebook and Google+ in their tweeting du.

Published Mon, Feb 4 2013 6:38 AM CST
|
Updated Tue, Jun 16 2020 4:29 PM CDT
The Super Bowl is over for another year, with the Baltimore Ravens beating the San Francisco 49ers, but Twitter are the champions of social networking for Super Bowl XLVII.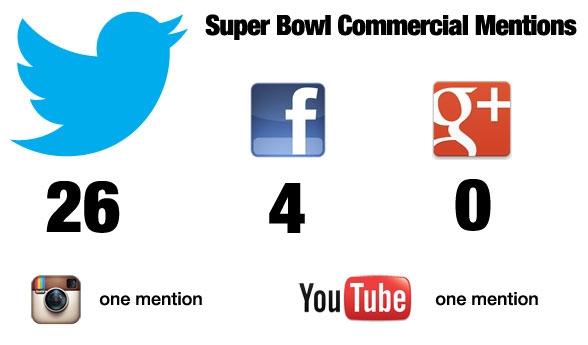 According to Marketing Land, Twitter was mentioned in 26 of 52 national TV commercials, taking 50% of the spots that aired during CBS' coverage. Facebook only took four mentions and Google+? None. YouTube and Instagram were mentioned once each, with Hyundai and Oreo, respectively. Last year's Super Bowl was a totally different story, which saw Facebook and Twitter even with eight mentions out of 59 commercials.
Last year saw Google+ not being mentioned either, and for Google+ reportedly being the second largest social network, that's weird. It all comes down to how people use social networks. Twitter, in my opinion, more of an instant tied-to-your-smartphone-and-event kind of thing, and Facebook is more of a 'everything else I do' social network. I don't know where Google+ fits in (personally), and Instagram is purely pictures - mostly of food.
Related Tags