Samsung's Super Bowl 2013 advertisement pokes fun at trademarks, features Saul Goodman from Breaking Bad
Samsung's Super Bowl 2013 laughs at trademarks, is one of their best ads yet.

Published Fri, Feb 1 2013 8:32 PM CST
|
Updated Tue, Jun 16 2020 4:29 PM CDT
America's biggest sporting event of the year is nearly here, and Samsung are going front and center for their latest ad which features some big Hollywood talent in Seth Rogen and Paul Rudd.
The two actors are called in to pitch their ideas for Samsung's Big Game ad for The Next Big Thing. They talk to Saul Goodman from Breaking Bad (I can't see him as anyone else, he's awesome in that role). They get suspiciously close to saying "Super Bowl", but can't because it has been trademarked and they don't want to get sued.
It really takes a lighthearted poke at Apple trademarking their retail store design recently, which is great.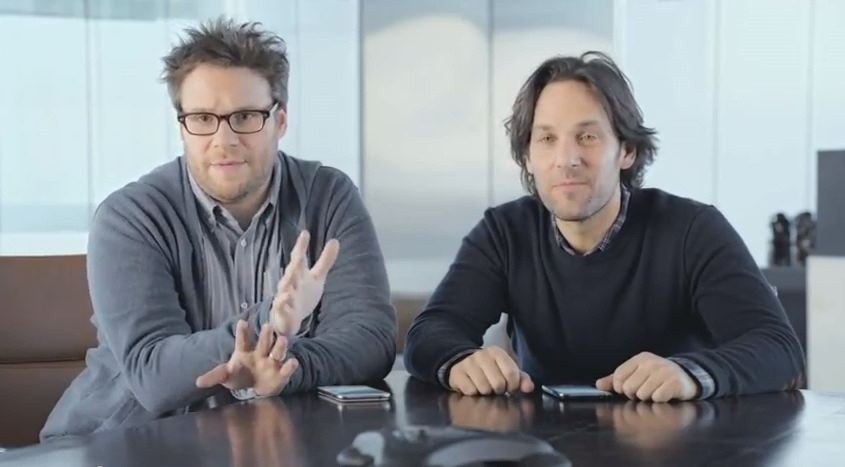 Related Tags