Amazon.com down for some, 'Service Unavailable' message displayed [UPDATED]
Amazon down for some users, could possibly be DDoS, will update when more info becomes available.
Published Thu, Jan 31 2013 2:22 PM CST
|
Updated Tue, Nov 3 2020 12:25 PM CST
Today has not been a good day for websites. First Twitter has issues, and now it appears that Amazon has gone down, at least for some users. When visiting Amazon.com, some users are presented with the screen below. The error returned by Amazon is a 503, meaning the server behind Amazon is down for maintenance or is overloaded.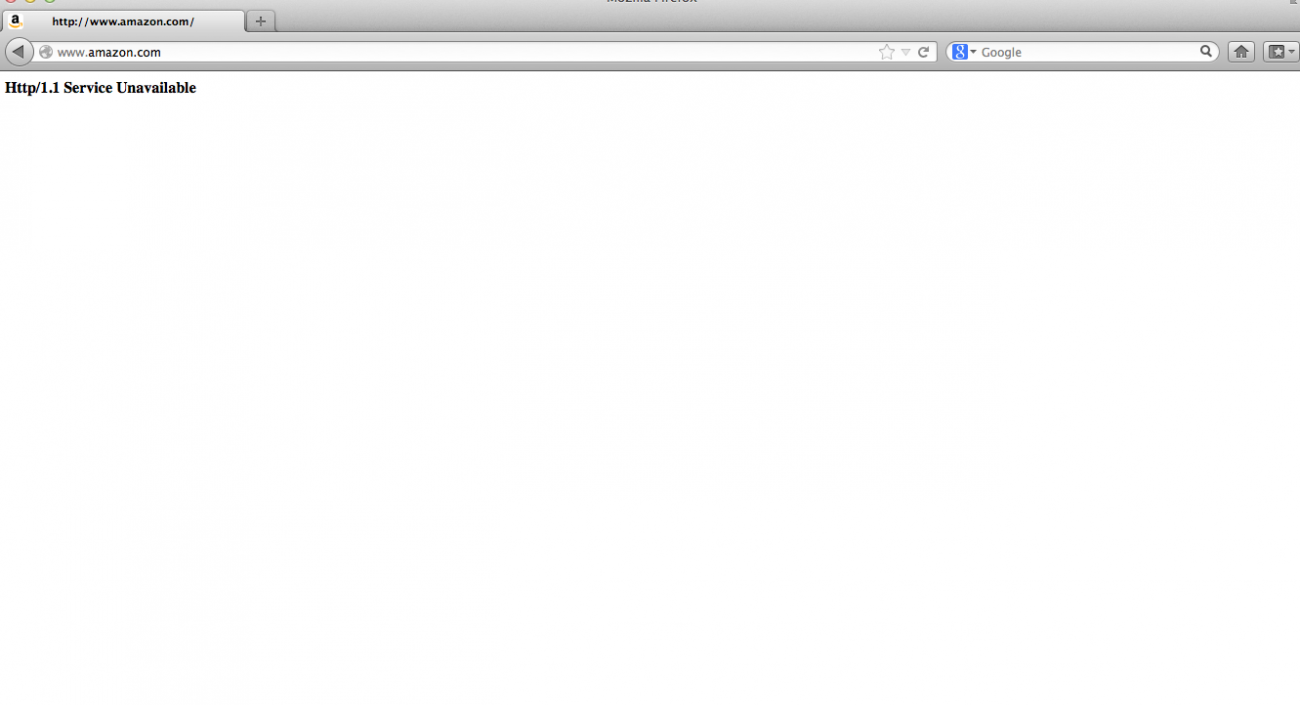 It is possible that a DDoS is being orchestrated against Amazon, though there is no confirmation of this. The outage appears to have started around 11:40a.m. PT and is currently still unavailable. We'll let you know when we hear more about this. Meanwhile, let us know if you can access Amazon.com.
Update: It appears that all is back to normal with Amazon. Let us know if you are still having trouble accessing the site.
Related Tags