We are still four or five months away from the launch of Haswell, Intel's next generation CPU architecture, and that puts us at a minimum of three to four months from seeing reviews begin popping up, right? Russian overclocking site OCLab.ru has posted what appear to be the first benchmarking results from a Haswell part. The results are interesting.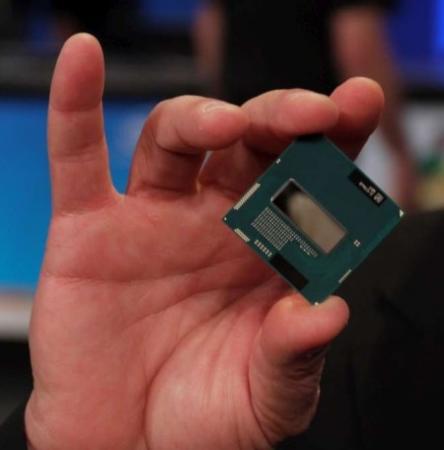 An Intel Haswell B0 stepping that was clocked at 2.8GHz was used, and they compared it to an Ivy Bridge clocked at 2.8GHz. The Haswell finished a Super PI 32M run in 11:27, while the Ivy Bridge completed the run in 11:49. And a WPrime 1024M run was completed by Haswell in 07:11.181 and the Ivy Bridge finished in 07:11.8.
As with every "leaked" bit of information, we must be careful not to read much into it. If these really are genuine Haswell results then Haswell is looking pretty good so far. Our sources have told us that we should read very little into this as if this is true, it is a very early engineering sample and the results might not be indicative of true Intel Haswell performance, as things such as drivers may not yet be fully optimized. If you would like to see the rest of the results, visit source #2 below.