HGST, formerly Hitachi and now a Western Digital company, announced today the new C10K1200 10K RPM enterprise HDD. This HDD sets itself apart from the crowd by becoming the highest capacity 10K HDD in a 2.5" form factor to spin at 10,000 RPM.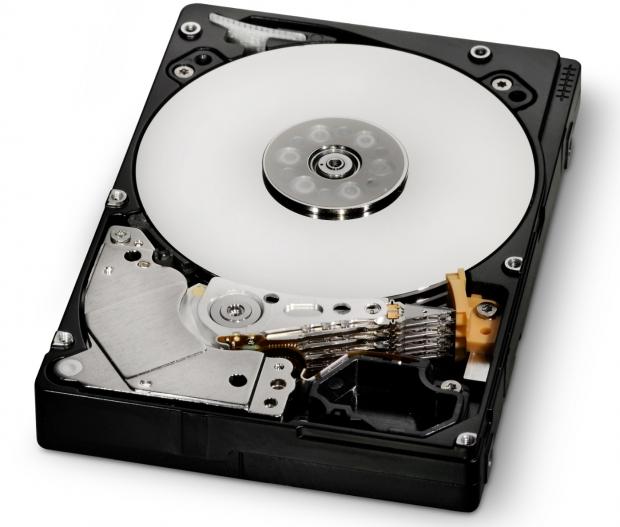 Featuring 1.2TB of capacity, this new HDD is designed for the increasing demands for more storage capacity in the datacenter. This capacity extension to the product line utilizes a SAS 6GB/s interface and 64MB of cache buffer for optimized read/write response time. The 10K rotational speed also provides the power for these drives inclusion in high performance computing environments.
The increase in capacity ushers in higher density servers, blades and network storage arrays. By packing more data in less space, users will save in floorspace, cooling and power. These factors are ongoing costs that can add up to cost much more than the device over the course of its lifetime, so any increase in density is always welcome.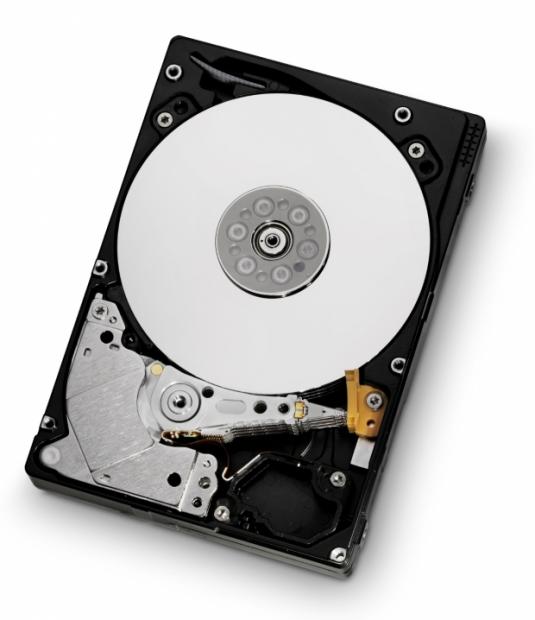 Designed for with 33% more capacity and multi state idle modes (and a 5W idle), this new spinner focuses on lower TCO while also providing a host of enterprise features. Now there is the option for up to 28.8 TBs in a 2U, 24-bay rackmount server.
The Ultrastar C10K1200 drive includes a host of industrial-strength technologies designed to maximize reliability for mission-critical workloads. Fluid Dynamic Bearing (FDB) motors deliver a low acoustic rating and improved data integrity, while Rotational Vibration Safeguard (RVS) technology anticipates and counteracts disturbances that can occur in multi-drive configurations. In addition, the Ultrastar C10K1200 uses HGST-patented head load/unload ramp to minimize integration induced drive damage.
Select models of the drives also offer Bulk Data Encryption for physical device-level data security, and all models are available immediately and are already qualified by select OEMs.