DARPA have some interesting projects they're working on, with probably only a few percent of them known to the public but this latest one is just so amazing, you have to know about it.
DARPA have been working on dissolvable, biodegradable electronics for a while now, where they showed them off last September - where their main focus was for medical applications. We all know DARPA wouldn't just be playing around with this technology for the medical community, and this is where the technology ramps up to be put into the military.
The defense research group are thinking of how this technology can help out in the military, where they hope to develop "transient electronics" and systems that are "capable of physically disappearing in a controlled, triggerable manner" that work similar to how "commercial-off-the-shelf" systems work.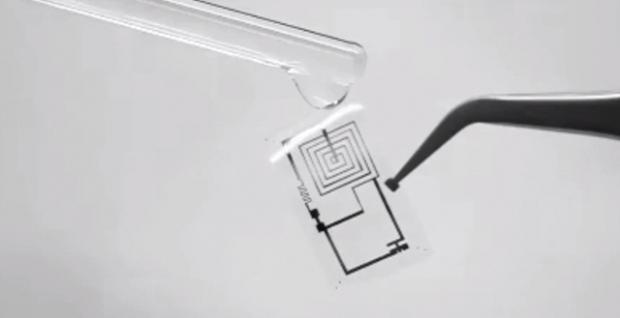 DARPA believe that it is "nearly impossible" to both track and recover all of the electronic microsystems that the military distributes, as well as the greener side of things with the environmental aspect to be careful of. The best way would be to feature dissolvable electronics where they would set a program, or a remote trigger, or a trigger that responds to the environment - and voila - it would dissolve. DARPA hopes to see their devices "reabsorb into the body", which would be electronics that soldiers would wear, that allows them to be monitored in the field, and then dissolve into their bodies when their use-by date has been reached.
This technology won't be here tomorrow, so DARPA have invited scientists and manufacturers to something they call a "Vanishing, Programmable Resources (VAPR) Day", on Valentine's Day. DARPA hopes to use VAPR Day to introduce the technology to the science and technology community, "facilitate interactions" between people who have the ability to develop the technology and those who need the technology. DARPA will also hope to get hands shaking between organizations that have the skill set and financing to help out the VAPR product.