iPhone 5 iOS6.1 jailbreak confirmed working, could be coming Super Bowl Sunday
iPhone 5 untethered jailbreak could be coming as soon as Super Bowl Sunday.
Published Mon, Jan 28 2013 2:32 PM CST
|
Updated Tue, Jun 16 2020 4:29 PM CDT
Just as soon as the words were out of my mouth looking for a jailbreak in the iOS 6.1 announcement post, Planetbeing has tweeted that iOS 6.1 "appears to be vulnerable to the exploits we are planning on using." This is good news for those of us looking for a jailbroken iPhone 5 as we should soon be getting some love.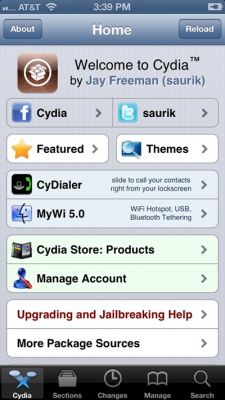 Other jailbreakers chimed in on Twitter, dropping a possible hint that the untethered jailbreak could be coming Super Bowl Sunday. In other words, we could be getting a jailbreak for our iPhone 5s within six days. MuscleNerd tweeted:
Hey, did everyone know the Super Bowl is this Sunday? What will you be doing? /cc @evad3rs
Nothing is completely confirmed right now, but all signs are looking good. I know I've been frustrated by the lack of a jailbreak for my device. If the Evad3rs team can come through, I, along with most iPhone 5 users, will be extremely happy. If you're an iPhone 5 user, hold on for just a few more days, it looks like we're almost there.
Related Tags