Happy 9th birthday to NASA's Opportunity rover
Opportunity turns 9 today, well out living its planned 90-day mission.
Published Thu, Jan 24 2013 6:06 PM CST
|
Updated Tue, Nov 3 2020 12:25 PM CST
We'd like to extend our warmest wishes to Opportunity for it's ninth birthday today. Opportunity originally landed on the Red Planet late January 24, 2004, three weeks after a twin rover named Spirit landed. Unfortunately, Opportunity is likely lonely as the twin rover stopped functioning in 2010.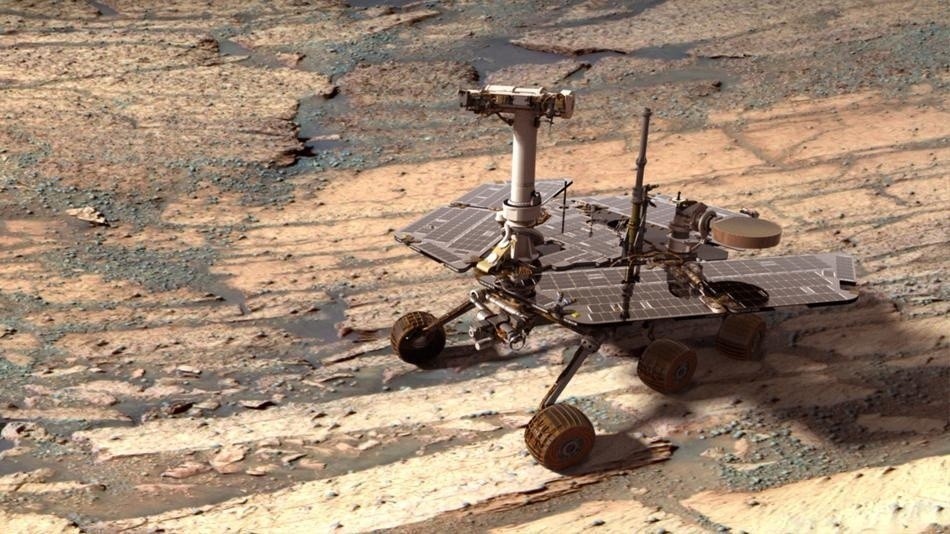 Curiosity can keep Opportunity company. Opportunity was originally only supposed to have a 90-day mission, so it has far exceeded that in the past nine years.
"No one could've imagined how good the exploration and scientific discovery would be for this vehicle, looking from the perspective of nine years ago," said John Callas, Opportunity's project manager at NASA's Jet Propulsion Laboratory in Pasadena, Calif. "It's been a phenomenal accomplishment."
Thanks to Opportunity's long life, it's odometer is getting close to the record for most ground covered on the surface of another world. Currently, the Soviet's Lunokhod 2 holds the record with 23 miles traversed on the moon. Opportunity sits at 22.03 miles on its odometer. Here's to another nine years of life!
Related Tags