AMD CEO says they'll return to profitability in the second half of this year
With AMD not doing so well, CEO Rory Read has said that they'll return to profitability in the secon.

Published Thu, Jan 24 2013 4:30 AM CST
|
Updated Tue, Nov 3 2020 12:25 PM CST
AMD aren't doing so well right now, especially when compared to Intel or Apple's latest financial results, but according to reports, CEO Rory Read has outlined the company's three-phase restructuring goal.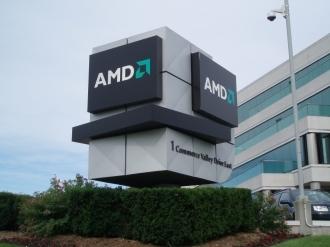 Those restructuring goal will see AMD return to profitability by the second half of this year. Read has said that the return to profitability will take more than one quarter, and will involve a total restructuring of how the company runs its business. The chipmaker will also deliver a new set of powerful products this year, as well as begin the transitioning of the company in order to take advantage of high-growth opportunities in other markets where their IP could provide others will a competitive advantage.
These markets include things like servers, custom silicon, the embedded space and ultra-low-power products such as gaming consoles. Considering AMD have reportedly won contracts to have their products in every single next-gen gaming console, this is a huge, huge uptick for AMD. AMD hopes to collect 20% of their revenue from these 'alternative' markets by the end of the year.
Read also talked about spending cuts related to AMD's research and development, which doesn't sound good at all. There have been industry watchers concerned over these cuts, but Read has noted that they are taking expense management steps at all levels of the business. The AMD CEO has said that the cuts to the R&D are to help improve efficiency and productivity by reusing IP and utilizing fewer process technologies. I think it's to stem huge losses, which might help in the short term, but in the long term? Let's hope AMD can swing things around.
Related Tags