Take part in the Crysis 3 open multiplayer beta starting January 29
Crysis 3 multiplayer beta running from January 29 to February 12, open to all.
Published
1 minute & 8 seconds read time
Want to get a sneak peak at the upcoming Crysis 3 game? Well, Crytek and EA are giving everyone just that opportunity by offering an open beta of the multiplayer version of Crysis 3. Starting January 29, PC, Xbox 360, and PlayStation 3 users will be able to participate in the beta.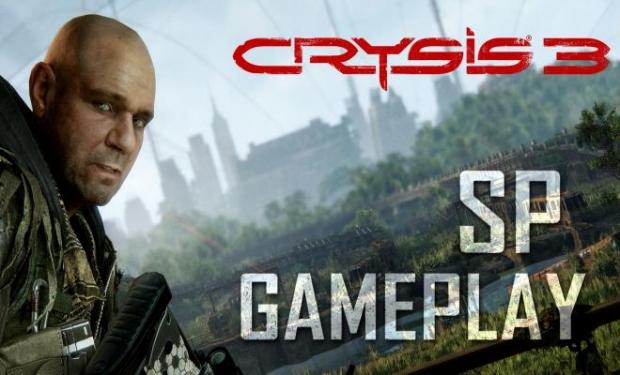 The beta is designed to give you just a taste of the full Crysis 3 multiplayer experience, and help the development team collect your valuable feedback.

In the Crysis 3 Beta, you'll be able to suit up, team up with your friends, level up to rank 10, and customize your Nanosuit with different weapons, attachments and suit modules.
It will feature two beta multiplayer modes: Hunter and Crash Site. The Hunter game mode is best described by the Crysis team: "This multiplayer game mode is all about the survival of the fittest. There are two teams, initially comprised of two permanently cloaked "Hunters", and up to fourteen CELL troopers awaiting extraction. Each trooper slain respawns on the Hunter team to prey on their former allies, building to a frenetic climax. If any of the troopers survive the round, the hunters lose. Whichever way you play, Hunter Mode delivers a heart-pounding test of strategy and survival."
The Crash Site mode is the ultimate King of the Hill type game experience. It's just like it sounds: an Alien ship drops a pod at a random spot on the map. Members of each team attempt to gather around the pod in order to capture it and accumulate points.
The beta will include two maps, Museum and Airport. Players will be able to play the game from January 29 to February 12. For more information, head on over to the Crysis website.
Related Tags