Windows 8's marketshare continues to grow, will overtake Mac OS X 10.8 soon
Windows 8 marketshare is actually going strong, will pass Mac OS X 10.8 soon.

Published Mon, Jan 21 2013 11:38 PM CST
|
Updated Tue, Nov 3 2020 12:25 PM CST
We keep hearing different things about Windows 8, on one hand it's not doing so well, but on the other hand, it's chomping up some OS market share. Net Applications' latest data reveals that Windows 8 is now on 2.25% of computers, up from December's numbers of 1.64%.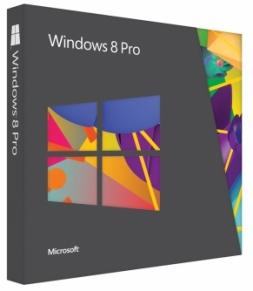 With Windows 8 at 2.25%, Microsoft are quickly chomping on the heels of Mac OS X 10.8, which enjoys 2.43% of the OS market share pie. Windows 8 Touch and Windows 8 RT Touch collectively added 0.08% to Microsoft's OS market share. Take a guess who is enjoying the most share of the OS market - what's that you say? - Windows 7, well you'd be right. Windows 7 is hogging a hefty 45.35% of the OS market.
Windows XP is still chugging along with 38.71%, with Vista sitting on 5.06%. Mac OS X 10.6 and 10.7 are looking at 1.93% and 1.92% respectively. Linux, Windows 2000, Windows NT and Windows 98 all combined scoop up the remaining 2.35% of the OS market share.
Related Tags