Apple looking to increase Siri's ability by hiring writers to make her smarter
Apple looking for a writer to continue developing Siri's character and wit.
Published Thu, Jan 17 2013 8:02 PM CST
|
Updated Tue, Nov 3 2020 12:25 PM CST
Siri, iOS' personal assistant, can do a lot of different things. She can set timers and alarms, find out scores of sports games, and even tell you a joke--sort of. Siri started out as a Pentagon-funded artificial intelligence research project, but has now grown into so much more. But, Apple's not content.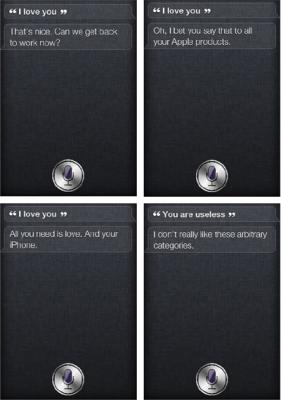 A posting by Apple on LinkedIn is looking for "someone who combines a love for language, wordplay, and conversation with demonstrated experience in bringing creative content to life within an intense technical environment."
The end result Apple is looking to achieve is spelled out in the posting: it will "evolve and enrich Siri...known for 'her' wit, cultural knowledge, and zeal to explain things in engaging, funny, and practical ways."
If you have what it takes and want to help make Siri better for users around the world, you can find the LinkedIn post here.
Related Tags