GPS error leads woman to drive 900 miles, versus her 90 mile trip
How? I don't know, but a woman has driven 900 miles instead of 90 miles because of a GPS error.

Published Tue, Jan 15 2013 4:33 AM CST
|
Updated Tue, Nov 3 2020 12:25 PM CST
We'll put this in the bin of 'how the hell did that happen', but a 67-year-old woman has driven for 900 miles over a two-day period thanks to a GPS error, as well as her total lack of attention. The kicker? Her destination was just 90 miles away.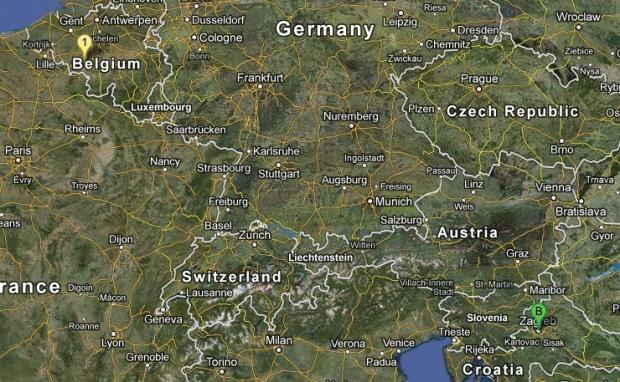 Sabine Moreau had planned to pick up her friend at a train station in Brussels, with her first step of the trip leaving her home town of Hainaut, Erquelinnes, Belgium. The train station was 93 miles north of her home town, so the GPS gets flicked on and directs her... south, instead of north. She listened to the GPS and started her turn-by-turn navigation trip down to Zagreb, Croatia.
What should've been a couple of hours in the car turned into a multi-day trip including gas stops, sleeping on the side of the road for a couple of hours and even a minor car accident. This all happened while she was none the wiser, where she has said:
I was distracted, so I kept driving. I saw all kinds of traffic signs, first in French, then German and finally in Croatian, but I kept driving because I was distracted. Suddenly I appeared in Zagreb and I realized I wasn't in Belgium anymore.
That's some serious distraction, I just hope she wasn't using Apple's iOS 6 Maps app.
Related Tags