Mark down yet another rumor for the Galaxy S IV, though this one has a bit more weight behind it. Anandtech, while in the demo room of Samsung's booth at CES, saw the following, seen in the picture below, which has caused a bit of a stir regarding the upcoming Samsung Galaxy S IV: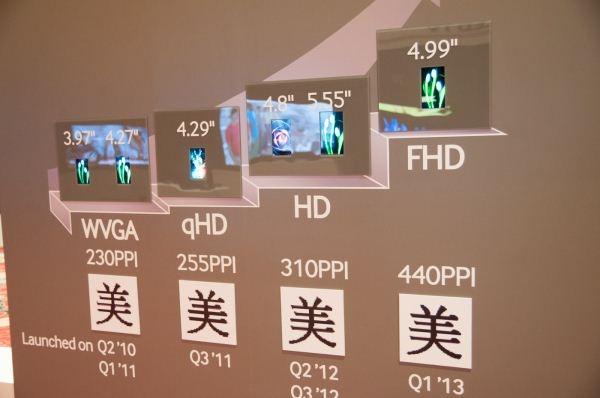 The roadmap pictured above has several clues that point to this screen being the one present in the Samsung Galaxy S IV. For instance, the release timeframe is that which has been rumored by several other sites. The other screens line up nicely with releases of other devices, as well.
The likely screen to be in the next Galaxy S device should be a 4.99-inch, 440PPI full HD screen. Of course, like all rumors, take this with a grain of salt.