Kim Dotcom shows off a screenshot of Mega
Mega is nearly here, folks, with Kim Dotcom showing off a gorgeous looking image of its UI.

Published Mon, Jan 14 2013 1:37 AM CST
|
Updated Tue, Nov 3 2020 12:25 PM CST
2012 was an interesting year for MegaUpload founder Kim Dotcom, but it looks like he's into the full swing of things this year. Dotcom has now shown off a new image of Mega in beta form, and boy does it look nice.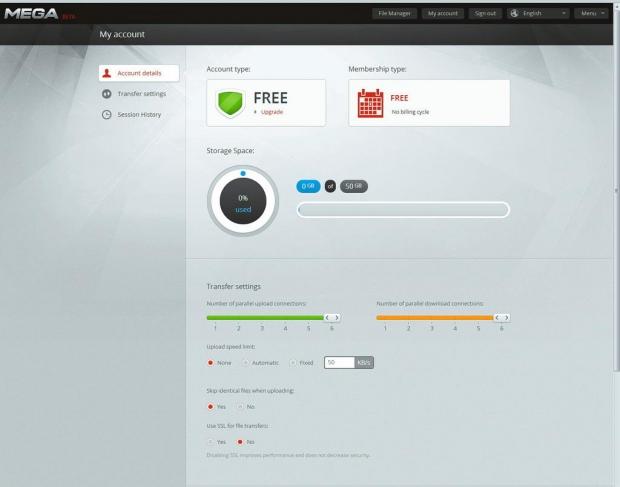 We don't see too much of it, with some menus up top in the form of File Manager, My account, Sign out, language selection and Menu. The image above shows off the My account section where we can see some options like Account details, Transfer settings and Session History. We can see Storage Space listed and gives 50GB, so this might be the default option.
You have a slider to control the number of parallel download and upload connections, as well as a fixed upload speed limit if you choose. There's two more options down the bottom for skipping identical files when uploading and finally, using SSL for file transfers.
Not long until Mega is here!
Related Tags