CES 2013 - Asustor, a division of ASUS pieced together from former staff from QNAP and Synology, displayed their 2013 product lineup at CES. Within six months the team moved from their ideas to working products and a select few models are already listed at e-tail outlets.
The Asustor products look very good and have a lot of functionality. Initial products includes 8, 6, 4 and 2-bay models, all from the 6 Series. At CES we also saw the first rackmount products shipping later this year.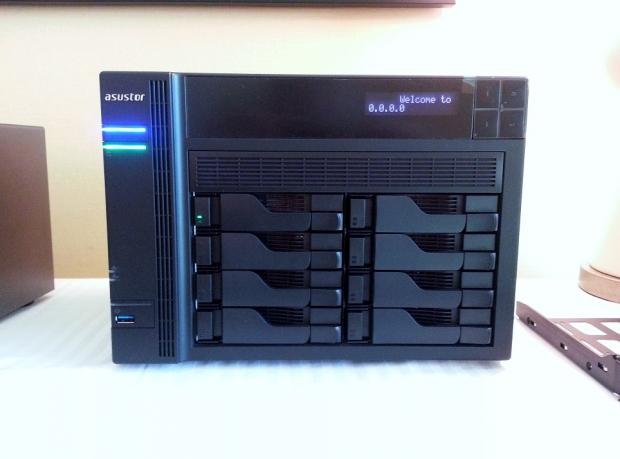 The units look very good and after a demonstration we're convinced that on consumer features, Asustor is ahead of the competition. The 6-Series gives users the ability to turn the lights off or even dim them on the NAS. With HDMI connectivity now a standard feature in NAS products, more of these units are headed to the living room and away from the network switch.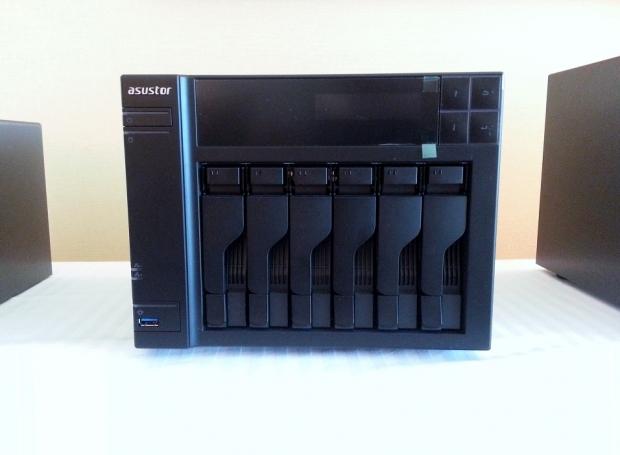 These units also have a very nice interface when moving through your files on the big screen. We have a unit on the way and will shoot a video when possible.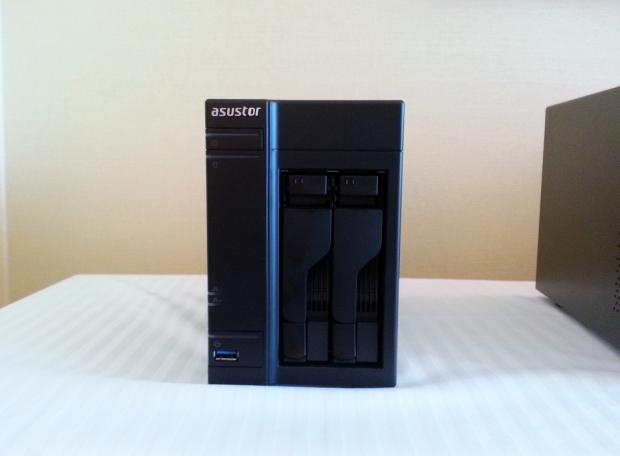 The 6-Series is just the starting point. At CES is saw the roadmap and by the end of the year a new 7-Series will hit the market.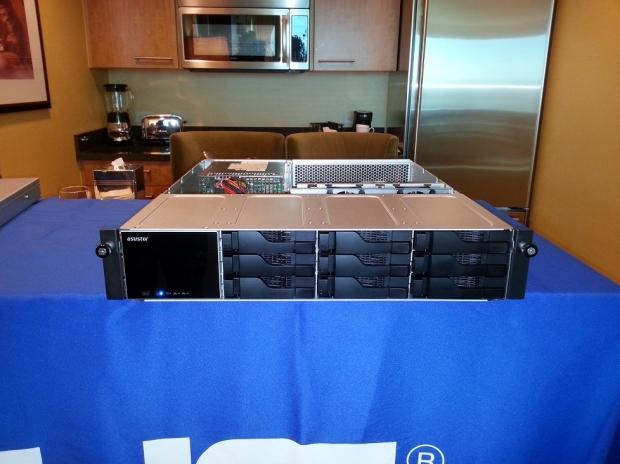 Shown for the first time at CES 2013, Asustor has a new rackmount units that will round out the 6-Series line. If you look closely you may notice that Asustor changed the script from the norm. This is a 9-bay NAS, the first that we are aware of and the first rackmount NAS. The importance is significant because you can have an 8-drive RAID 6 array with a spare drive off to the side in case an array drive fails.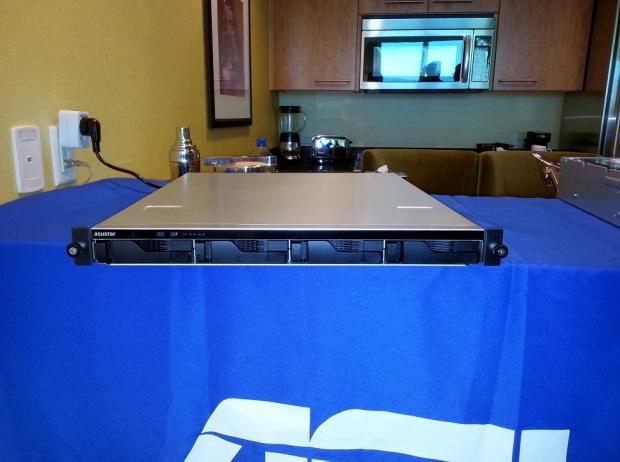 Also shown at CES is a new 1U system with 4-bays.
We're looking forward to seeing more products from Asustor, they are on a path to be a player in this market.