CES 2013 - At CES 2013 Plextor revealed the new M5 Pro Extreme SSD, this SSD features new TSOP Toshiba Toggle NAND, providing higher performance in the 19nm SSD category.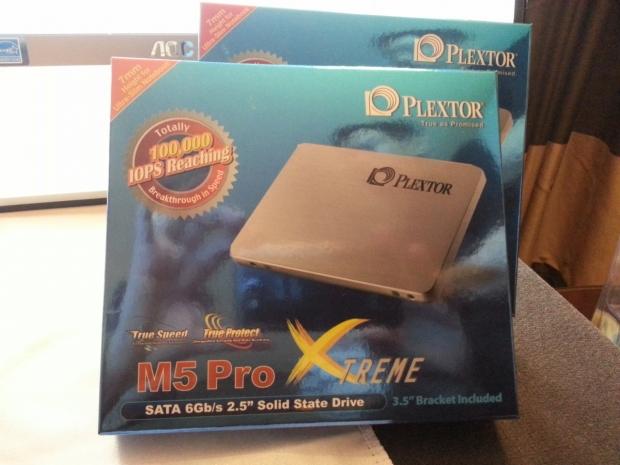 This new version of NAND will lead to a lower price point for end-users. The new firmware can also be used with older versions of the M5 Pro, so current owners of the M5 Pro will not be left out in the cold.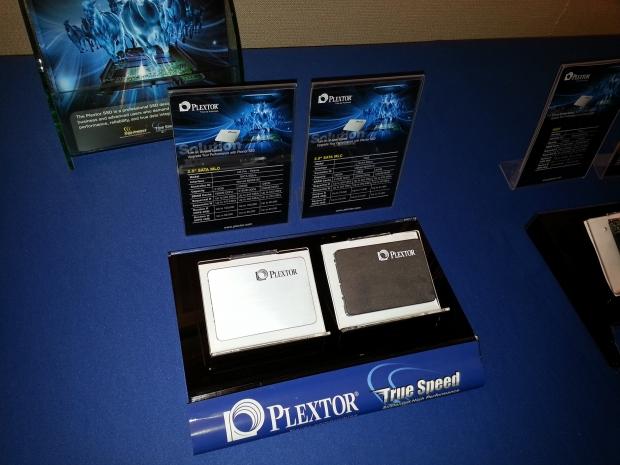 The M5 Pro Extreme features a Marvell 9187 controller which provides up to 540MB/s in sequential read and 470MB/s in sequential write speeds. Perhaps most impressive is the 100,000 random read IOPS and 88,000 random write IOPS.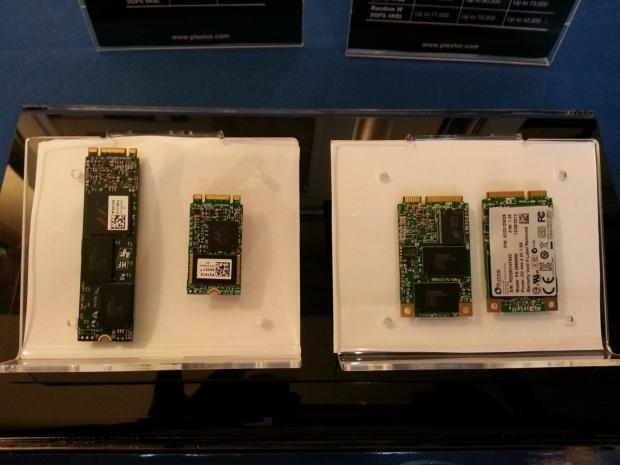 Plextor also had their smaller MSATA SSD, and the newest form factor the NGFF (Next Generation Form Factor) SSDs on display. The NGFF are the two SSDs to the left that resembles the shape of a stick of gum. There are 15 different sizes of these new SSDs, which are being pushed heavily by Intel for the next generation of Ultrabooks. We expect to be testing these new SSDs soon, so keep your eyes peeled for the latest generation of SSDs as they are expected to begin proliferating with the release of Intel's Haswell.
This new form factor also uses PCIe as the connection standard, so expect blazing speeds with these miniature SSDs. Featuring blistering speeds of 700MB/s and 550MB/s read/write speeds, these SSDs should deliver more than enough speed for any Ultrabook.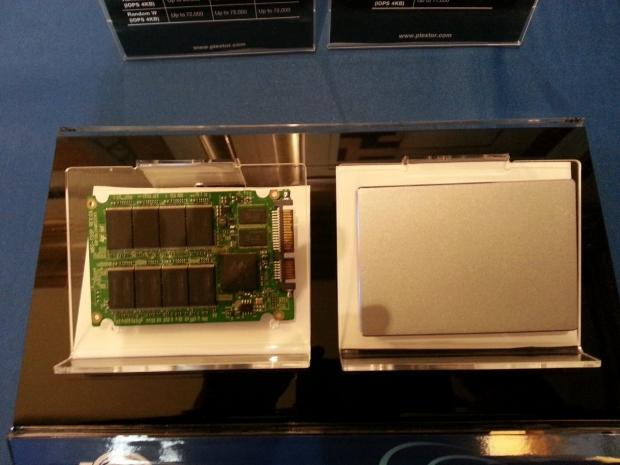 Plextor is also beginning a push into the enterprise SSD market with the release of an all SLC SSD that sports a Marvell 9187 or 9174 controller. These SSDs boast speeds of 420MB/s in sequential read and 380MB/s in sequential write speeds. The steady state performance weighs in at 18,000 random read IOPS and 11,000 random write IOPS. As with any enterprise SSD the outright speed isn't always as important as the endurance of the SSD, and with SLC these should be able to take an extended beating.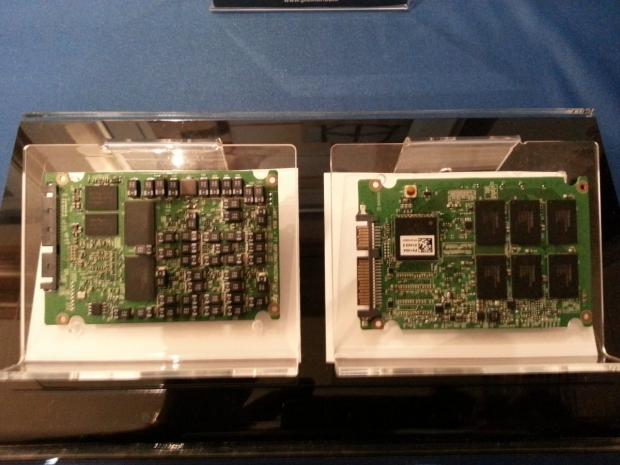 Finally the MLC SSDs above are geared for industrial use, and feature Tantalum capacitors for power hold up during power loss. These SSDs feature 530MB/s read and 450MB/s in sequential speed and 94,000/81,000 read/write IOPS.