CES 2013 - QNAP hit the show floor in full stride with a little something for everyone.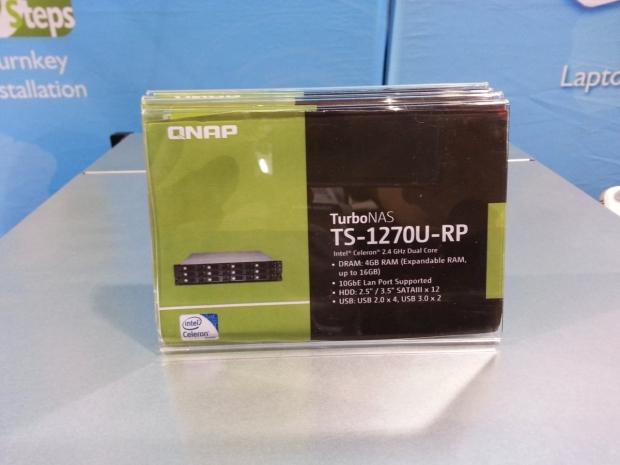 The new TS-1270U-RP is the first in a new series from the company. The new systems use an Intel Celeron dual-core processor and support 10GbE Ethernet with up to 1800MB/s throughput (Dual Ports Teamed).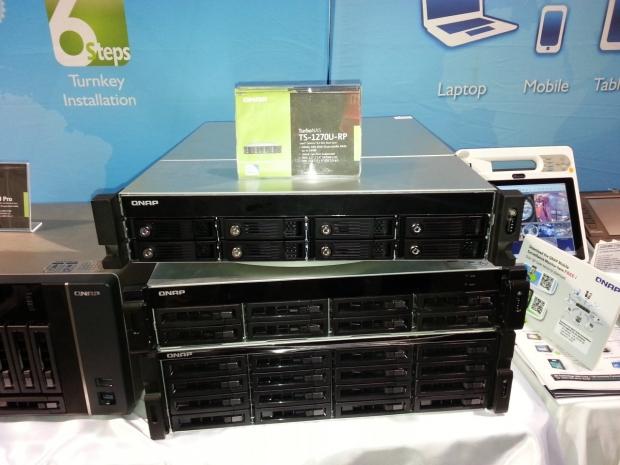 The new unit is on the bottom so we had to use the smaller 8-drive version to do our spin around, back side pics.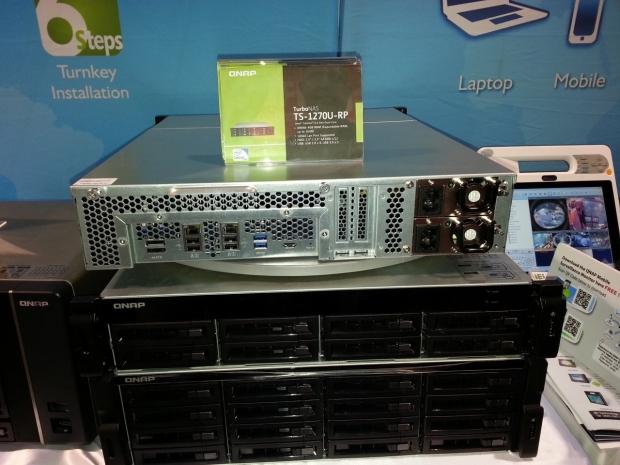 Here we see the back side of one of QNAP's current NAS servers. Most, if not all of QNAP's new equipment ships with a HDMI port for video output display. This is a feature rarely needed on rackmount systems, but the cost to include HDMI is so low they are tossing it in.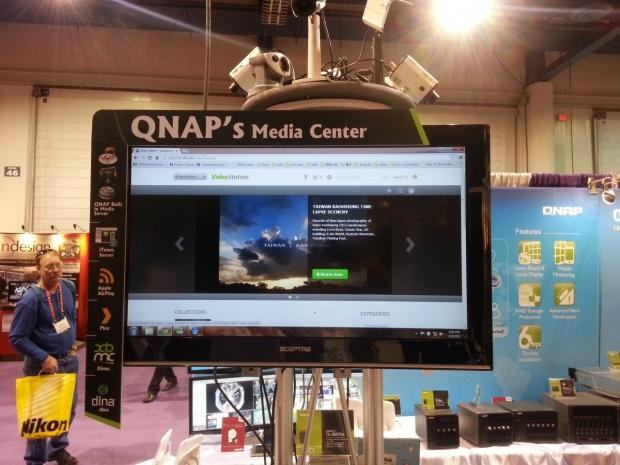 HDMI output brings yet another use for your home NAS, though. Now you can connect your NAS directly to your home theater to watch movies and even listen to audio directly from the NAS. Simple Android and iOS devices act as the remote control for easy file navigation.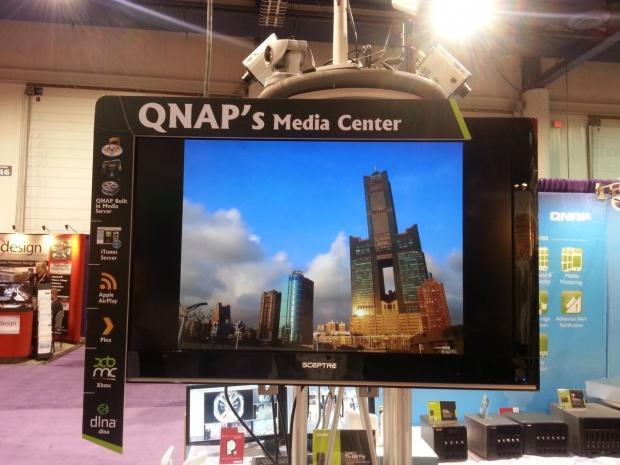 The quality of the video is very good and the system feels snappy when moving from one video to another. I'm excited to get home and load the new 3.8 firmware on a unit to test. This is the first time I've felt the need to upgrade from my TS-809 Pro. My next NAS will move away from the other network equipment and go right to my entertainment system.