SpaceTT: Cosmic supersonic bullets hit the Orion Nebula head on
Chilean astronomers release image of cosmic bullets tearing through Orion Nebula.
Published Fri, Jan 11 2013 1:43 PM CST
|
Updated Tue, Nov 3 2020 12:25 PM CST
Every Friday, I like to end my week here at TweakTown with a science post, and this week I want to show you a stunning new image released by astronomers from the Gemini South Observatory in Chile. The "Cosmic Bullets" pictured below are roughly 1,500 light years away from the earth and were first discovered in 1992.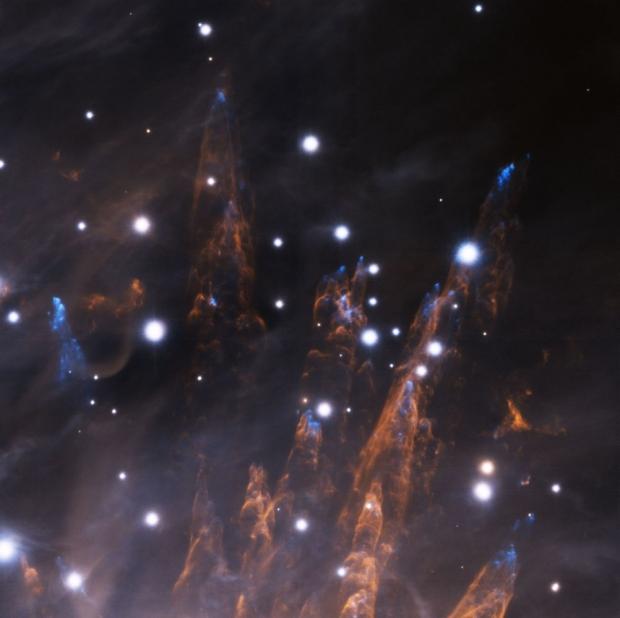 This image of "cosmic bullets" in the Orion Nebula (M42) was taken on the night of Dec 28th 2012 using a new adaptive optics system which is equipped with five laser guide stars and three deformable mirrors to correct atmospheric distortion. Each cosmic bullet is about 10 times the size of Pluto's orbit around our sun, which is roughly 3.67 billion miles.
The cosmic bullets are made up of enormous clumps of gas packed with iron atoms, and were ejected from deep within the Orion Nebula. They are most likely propelled by strong winds expelling gas at supersonic speeds from a region of massive star formation, outside and below this image's field of view.
Related Tags