Head trauma in sports has always been a major concern in impact sports. In 2012 we saw the NFL take a lot of heat over its current and former players experiencing multiple concussions. Reebok and mc10 have developed a wearable head impact detector that makes it easy for medical staff to see where the impact took place.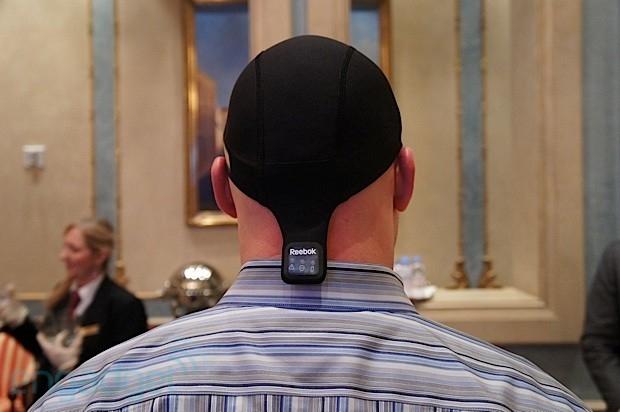 Called CheckLight, the device resembles a skull cap and is worn on the head under protective hear such as helmets. The sensor itself is actually an array of flexible force sensors that are connected to a micro controller that illuminates three indicator LEDs. One LED is a battery indicator, one flashes yellow if the impact was mild, and the third flashes red for severe blows.
Verizon, Intel and Ridell all have similar systems in the R&D phase, but CheckLight is the first to hit the market. What sets it apart from the rest is that coaches, training staff and even other players can get somewhat of an indication whether or not a player has suffered a serious hit and needs to be taken out of the game.
Reebok and MC10 hope to not only sell the device to professional and college athletic programs, but make the device available to k-12 schools and public sport programs. There is no word yet on pricing or availability, but we hope to see some numbers soon.