CES 2013 - Arriving to Lian Li's booth on the floor, there was a few sections of track allowing the PC-CK101 to run back and forth to attract everyone to their booth, or at least make them stop so that the representatives could then show off some of the new trends and creations.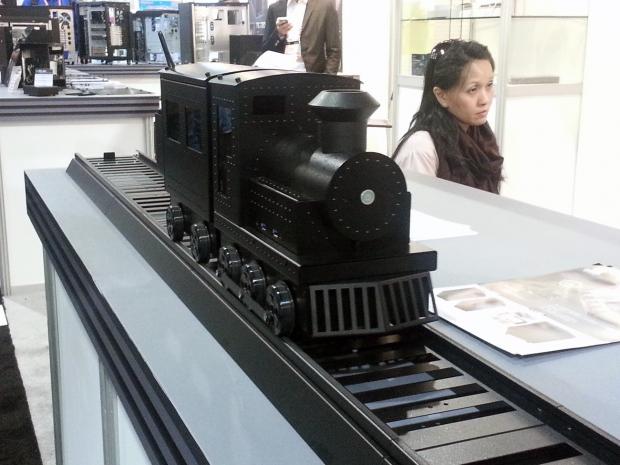 On the tiny side of chassis design, there was this PC-Q27 which is a mini-ITX chassis that is intended to be a show piece as you have this chassis running your HTPC. While the design is atypical to most, the sleek design, slight curve to the chassis, and the large window in such a small chassis makes me think many people may be looking to add this chassis to their living room!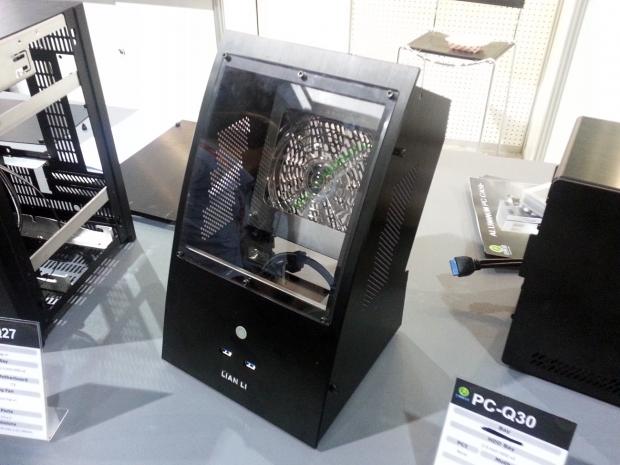 Using this view of the new PC-V850 as an example, you will notice that Lian Li is also thinking outside of the box with this new motherboard tray concept. Instead of blocking off the entire back side of the chassis, they are now offering mounting bars. This not only saves on cost without needing so much aluminum, but also will offer better cooling for the motherboard since there isn't a large plate to trap the heat. This is not the only chassis to take on this new concept; in fact, this is a design feature I see Lian Li is going to use much more as time progresses.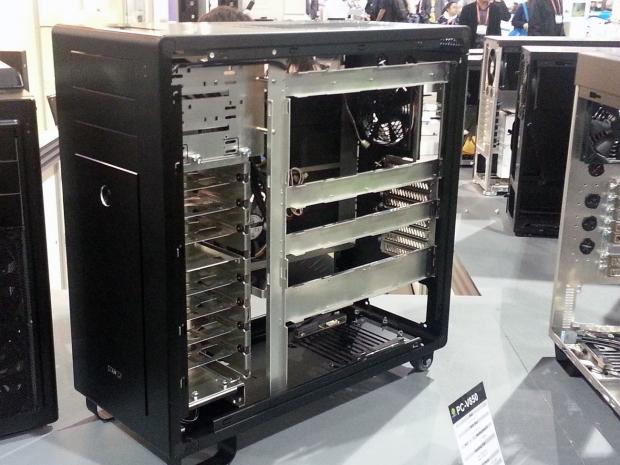 I think I saved the best for last with a look inside of the largest chassis I have personally stood in front of, the PC-D8000B. While the chassis comes HPTX ready, that isn't the half of it, literally. In this design, there is a standard chassis design in the back half of this chassis, but as you can see there is another stacked right in front of it. I don't care if you are running a server with it, or if you have plans for one of the coolest water cooling builds ever, there is so much room inside of this chassis, that you can fit most other chassis' inside of this. Plenty of drive space, plenty of fan mounts, plenty of everything including weight and girth, so much so that I was told I will not be able to obtain one from them as it costs too much for the transit.