There's a wind project in Texas that is capable of generating an astounding 161 megawatts of energy, enough to power 60,000 average homes across the US. Search and mobile giant Google have now invested $200 million in the project.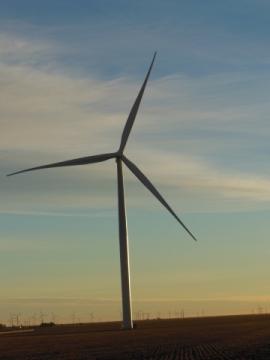 Google have injected the investment into the Spinning Spur Wind Project in Oldham Country, Texas, which is run by EDF Renewable Energy. This new $200 million investment is the 11th investment the search giant has made in renewable energy since just 2010. With all of Google's investments, their total output across their invested facilities is now a crazy 2 gigawatts of energy.
The Spinning Star facility begun construction in February 2012, and was opened for commercial operation in December last year. The Spinning Star facility features 70 Siemens 2.3 megawatt turbines, and the energy it generates will be pumped into a utility company named SPS, which provides for the Texas and New Mexico areas. Kojo Ako-Asare, Senior Manager of Google Corporate Finance has said:
We're proud to be part of a project that provides the Lone Star state with a new source of low-cost, renewable energy and supports the state's thriving wind industry. This investment reflects Google's ongoing commitment to clean energy and our belief that corporations can be an important new source of capital for this sector.