CES 2013 - As I checked the show floor, I met up with InWin to have a look at what they are going to offer this year. After some discussion, and of course a bunch of images, I got into some of the finer details of what was shown and what will soon be on the pages of TweakTown.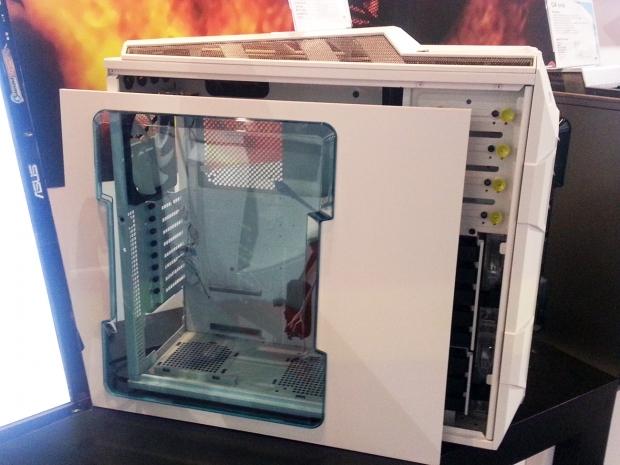 First on the table is a white version of the GR One. We have already seen and reviewed this chassis, but as with all manufacturers, white is the obvious revision choice to start with.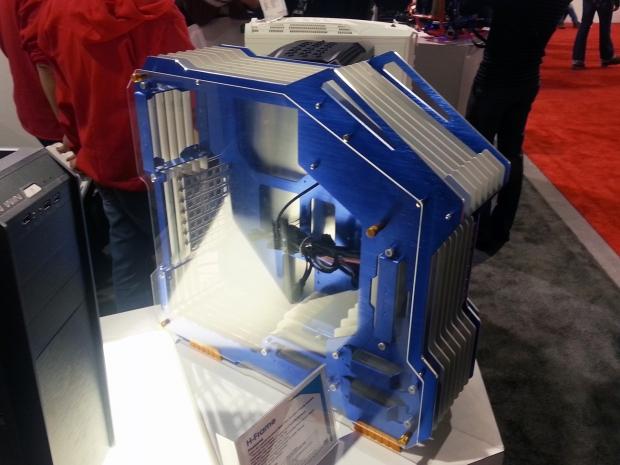 Second in the line-up is the H-Frame which I have not seen up close and personal, well at least until now, and I finally got to see what all of the review and forum hype was all about.
As I moved down the counter I finally ran into what is soon to arrive at my house so I can bring it to all of our readers, and that is the super slick Ducati inspired, D-Frame chassis. InWin even went as far as to offer this chassis in Ducati red, as well as being constructed of welded tubular aluminum, and the use of a cast aluminum inner core. To keep tiny hands or pets out of this truly open air concept, the side panels are made from a tinted, tempered glass, and are the first chassis I have ever seen to do this.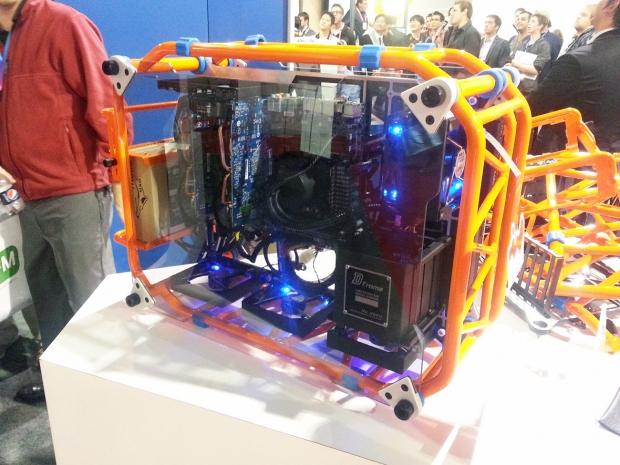 They will also be offering this kit in bright orange version to offer a bit of choice to their lucky customers that can actually by them. Not solely based on price, but also availability.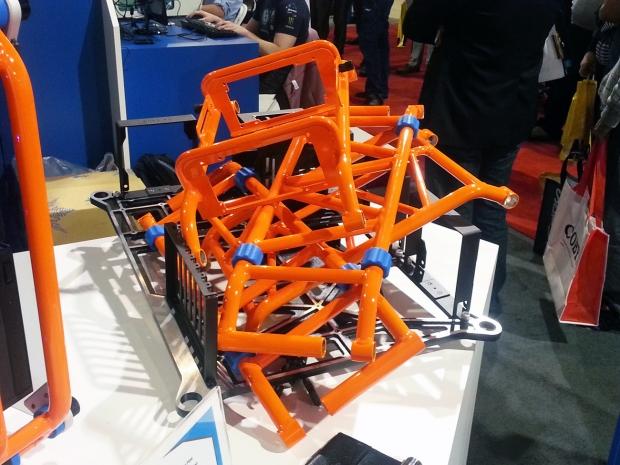 The kit will arrive in sub-sections that users will have to assemble to be able to enjoy the style and features of this chassis. An added touch is that you are also sent a wrench, driver, and a couple other small tools wrapped in a leather bag that resembles most motorcycle tool kits!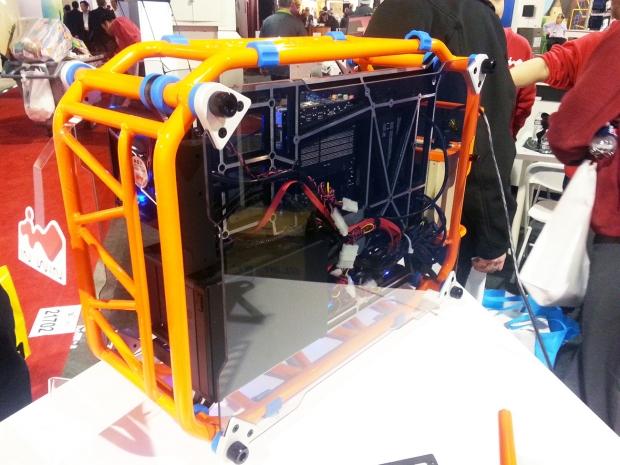 If the case wasn't cool enough on its own, there will be a very limited number of these, and even so much so, that each chassis will have its own individual serial number that will be put onto a plate that is easily viewed through the glass doors. If you are one of the lucky 500 to see this chassis, consider yourself special!