CES 2013 - Here I am thinking Samsung would save the bigger announcements for Mobile World Congress in Barcelona next month, but the South Korean electronics giant has unveiled their 8-core processor known as Exynos 5 Octa.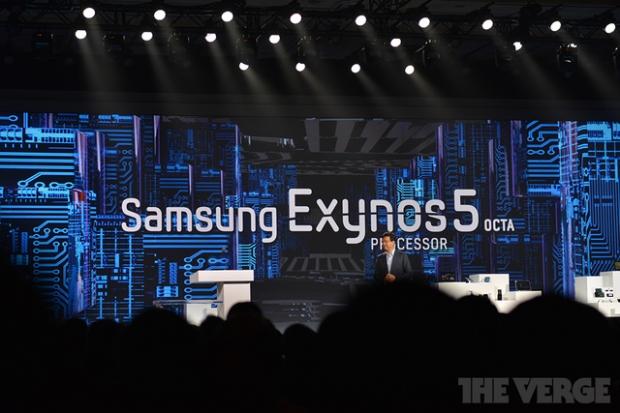 Samsung's Exynos 5 Octa is based on ARM's new big.LITTLE technology which switches between two clusters of four cores each. The two clusters come in the form of an ARM Cortex-A15 processor used for performance, and a Cortex-A7 which will handle the common tasks which will provide better battery life.
At the moment, processors can change frequency and voltage on-the-fly, which provides better battery life, or higher performance depending on the task at hand. This new Exynos 5 Octa isn't the first chip that sports separate cores for heavy and light workloads, but the South Korean company are saying that they can cut power consumption by up to 70% compared to their Exynos 5 Dual, all by being able to take on common jobs with the lower-voltage A7 cores.
Because the new processor features four Cortex-A15 cores, we should expect it to outpace the current Exynos 5 Dual, which is the dual-core processor baked into the Nexus 10, which is already an outstanding processor in itself. So maybe we're now looking at better battery life, all while sporting better performance - can Samsung really pull it off? I think so.