Thermaltake rehashes Chaser MK1 cases and introduces the Urban series at CES 2013
CES 2013, Thermaltake, case, chassis, Chaser MK1, Urban.

Published Wed, Jan 9 2013 1:51 AM CST
|
Updated Tue, Nov 3 2020 12:25 PM CST
CES 2013 - The chassis selection from Thermaltake was a bit more limited this year at CES, and there weren't any signs of modded chassis' like the Mayan Mod that attracted so much attention last year, but that isn't to say that they had nothing to offer. In fact, while on one hand the Chaser series got a pair of new color choices, there was a quartet of chassis from a whole new line to also bring the techies to the yard.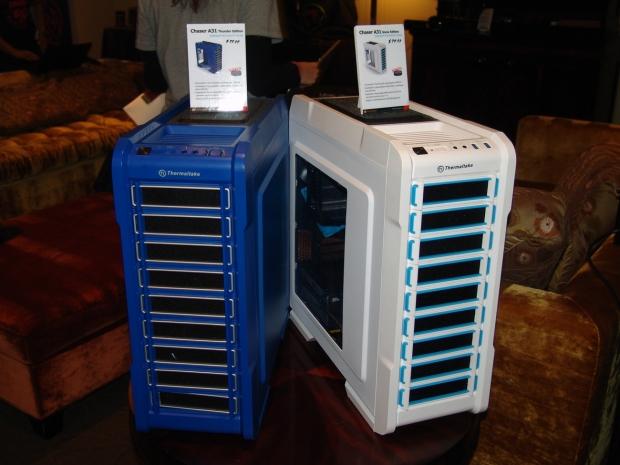 Thermaltake had a table with many more Chaser chassis' that we have already seen in black, with many various configurations of cooling mounted inside of them to show off the room and capability of handling both the AIO coolers and tower coolers, at the one end of that table was a pair of Chaser cases in new flavors. As you can see there is now a light blue version and a white version with light blue trim to add to this well know fleet of cases.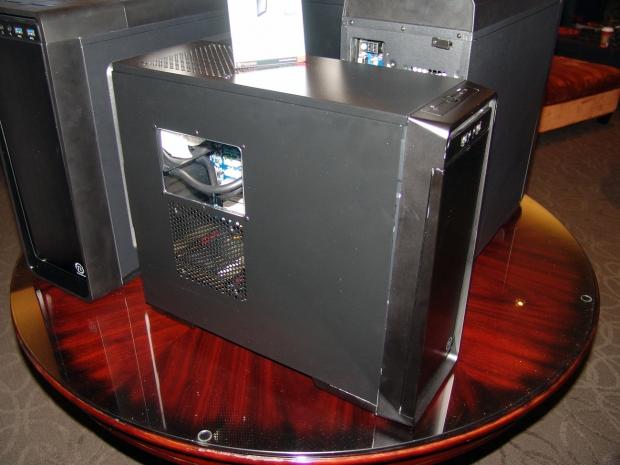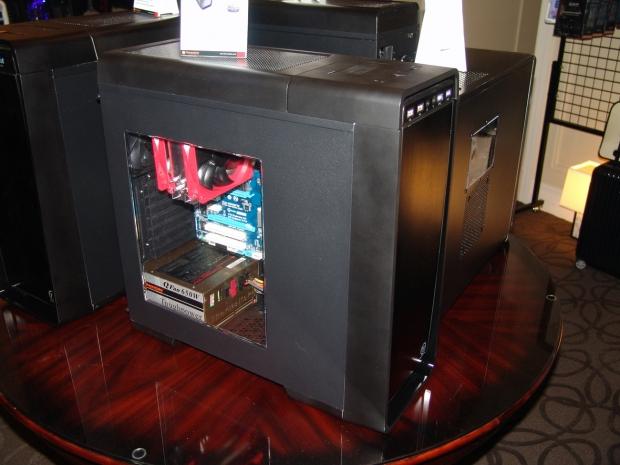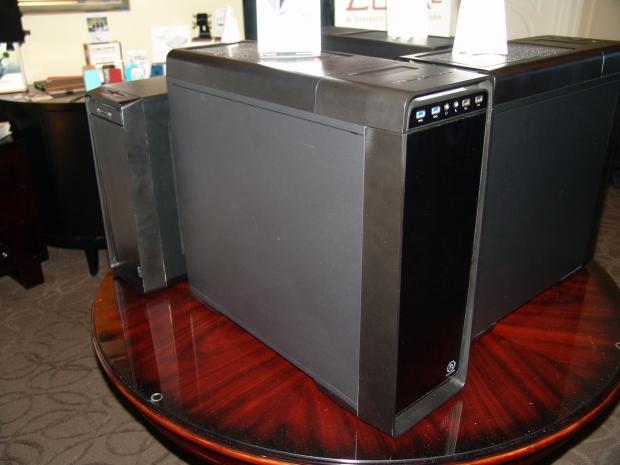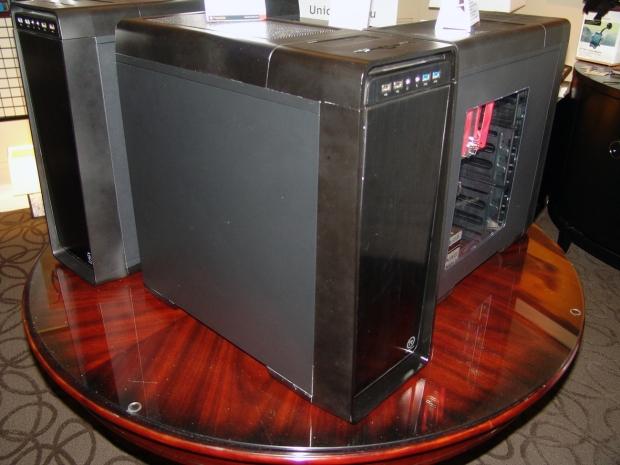 The images above represent the new line of Urban chassis' from Thermaltake. From the discussion I had, Thermaltake wanted to move back to a simplistic outer design that won't be so bold as to push some users away as the Chaser might. Here you start with a simpler square bodied design in the Urban S21 at the top. As the series numbers increase from here, the chassis' then take on a rounded corner design, and with offering mid-tower and full-tower concepts, dropping in a window here and there, and changing some of the cooling and layout options, the S31 with a large side panel window, the S41, and S71 finish out the group.
This allows users to pick a chassis to suit their exact needs, and from what I can recall, I believe pricing was in the $40 to $50 range for the S31, and as you move up the series the pricing increases, topping out with the S71 priced just under $100. Keep an eye out for the new Urban series if this has piqued your interest, because I was told that these will be shipping to e-tailers very soon.
Related Tags