Thermaltake at CES 2013 offer some old and new, but nothing borrowed, or blue
Thermaltake peripherals at CES 2013 are a mix of old and new!

Published Wed, Jan 9 2013 1:23 AM CST
|
Updated Tue, Nov 3 2020 12:25 PM CST
CES 2013 - I started my morning with a trip to the Thermaltake suite, and since it is very much a part of my segment, I was immediately attracted to the new peripherals setting against a couple of walls in the room. While it is always good to see a good product that has already made a great name for itself gets revised, it is much better to see something new. Two of the products you are about to see are slight rehashes of older products, but one new peripheral is a mix of Thermaltake and an Xbox controller!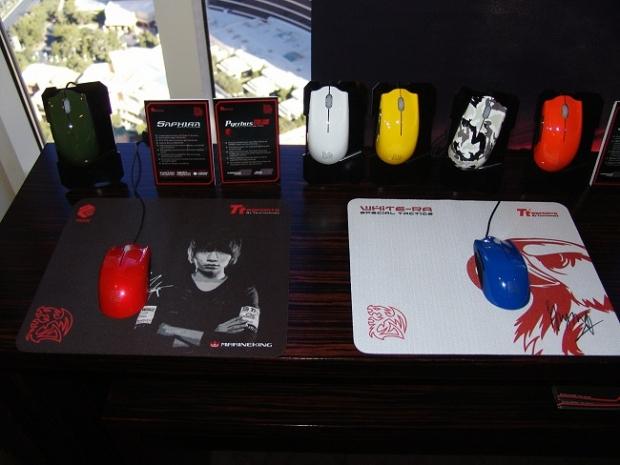 Starting off whit the White Ra inspired design, the Saphira optical sensor based mice are getting new clothes. As you can see, this is a product that has been around for a bit, but now is dressed in seven new colors. So while you may not have enjoyed the look of the original design, Thermaltake is now delivering the Saphira in anything from olive drab and digital camouflage to five solid colors that should allow for users to buy mice to match system colorations.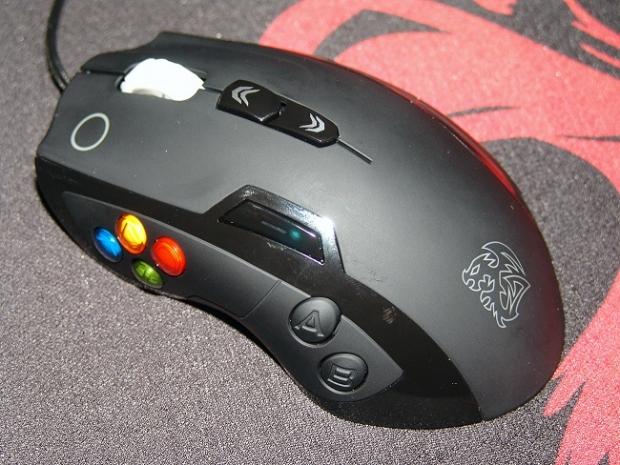 What is new this year from Thermaltake is the new Volos mouse. While not exactly retail-ready at this moment in time, you can definitely see an XBOX resemblance to four of the buttons on this mouse. Not only does the Volos have a design and shape that is something I haven't seen before, the four buttons on the left, along with a trio of buttons for the pinky finger allows users to have the option of loading Macros and having them at your fingertips. While this may be a strange design for some, mice like the Naga have shown that users have demanded mice with this sort of functionality and ability, and I for one would much rather have this on my desk then the way more obscure designs that have already been successful for many other companies.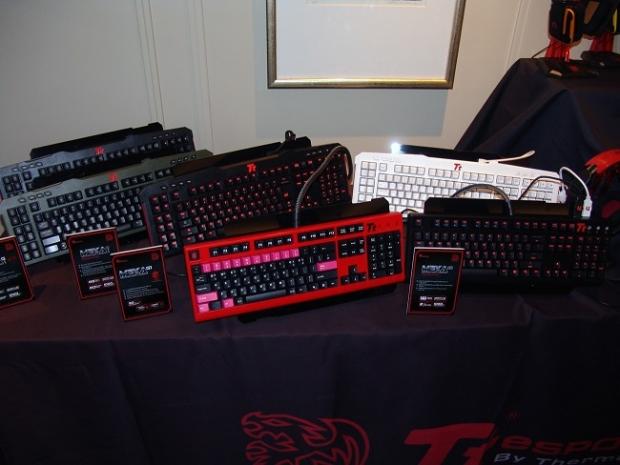 Lastly we have the new versions of the Meka G1 keyboards. I was told that all of these will be offered with the more common four Cherry MX switches, red, black, brown, and blue, and all switch types are available in all regions. Prominently setting in the front of the various versions that have slightly different offerings on the layout or in lighting or lack thereof, Whit Ra has once again inspired a new product. While based on the Meka G1 lineup, the all red framed, black and pink capped, mechanical board in the front was made specifically to allow White Ra's left hand as much chance at a winning round of StarCraft II as the Saphira does for his right hand! While a bit obscure to many to think of using pink key capped mechanical keyboards, I would take one if Thermaltake wants to send one over for testing!
Related Tags