CES 2013 - Gigabyte had a suite full of notebooks and tablets and the really cool one out of the group was the S1185. This tablet features a full 17 watt Core i5 processor, combined with a full HD IPS display. It comes with a smattering of ports and around five hours of battery life.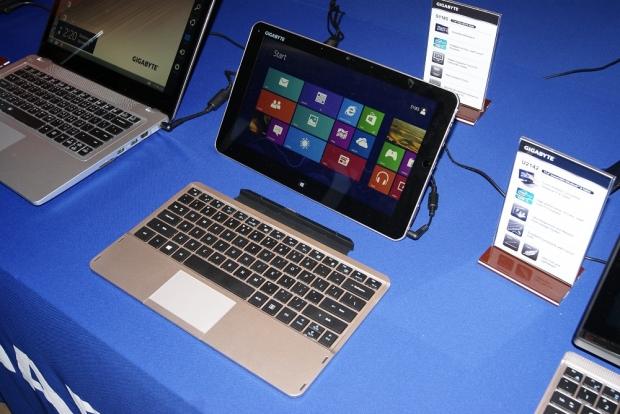 The really cool and unique feature that I haven't seen on any other tablets is the inclusion of a mouse-like touch sensor that works much the same way as the nubs in the middle of the keyboard. It also features two mouse buttons on the other side to allow for a nearly full mouse experience while not using the keyboard dock.
Speaking of the keyboard dock, the tablet has a dock that features both a keyboard and a touchpad, in case you need that precision that only comes from using a mouse. Really, the system is nearly a convertible notebook more than a tablet, though it will be just a tablet if that's what you want.
The release of the device is still a couple of months in the future, but should be quite the device when it launches.