Hyundai will soon let you enter your car through your smartphone
NFC-powered smartphones will soon be the keys to your new Hyundai car.

Published Fri, Dec 28 2012 1:31 AM CST
|
Updated Tue, Nov 3 2020 12:25 PM CST
South Korean automaker Hyundai are looking to jump right into the future with some NFC-powered technology for their new vehicles over the coming years. Hyundai's new Connectivity Concept will let drivers control various features in their car through an NFC-powered smartphone.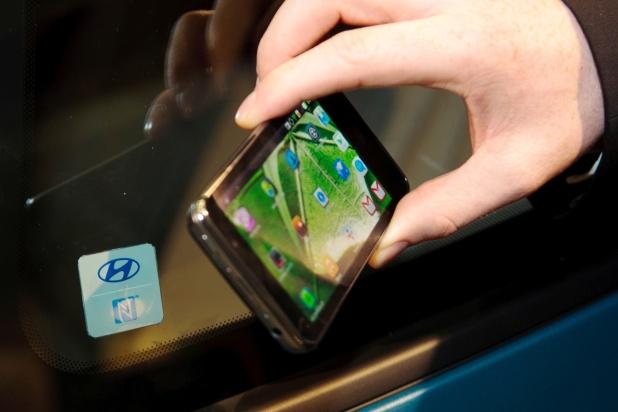 Allan Rushforth, SVP and COO of Hyundai Motor Europe has said:
Hyundai's Connectivity Concept showcases the brand's philosophy of making tomorrow's technology accessible to a wide range of customers. With this technology, Hyundai is able to harness the all-in-one functionality of existing smartphone technology and integrating it into everyday driving in a seamless fashion. As the technology continually develops there will be capabilities to store driver's seating positions and exterior mirror settings, providing customers with a comfortable and individual driving environment.
All drivers will have to do is place their smartphone on a specific NFC tag, which will drop the requirement of keys. Drivers will then be able to lock and unlock their cars by placing their smartphone near this NFC tag. You won't just be able to lock and unlock your car, you'll also be able to sync and control all of your music, sync contacts, radio station preferences and individual profiles through your handset.
Hyundai plans to have NFC technology in their production models by 2015.
Related Tags