Ouya dev consoles ship a day early, "Ouya, baby!"
Ouya ships dev consoles a day early, beats most Kickstarter projects in terms of shipping on time.
Published Thu, Dec 27 2012 3:33 PM CST
|
Updated Tue, Nov 3 2020 12:25 PM CST
The Kickstarter-funded Ouya console that raised $8.5 million from over 63,000 backers has started shipping the development consoles a day earlier than originally announced. Those who backed the console at the required level should have their development console and two controllers by January 10.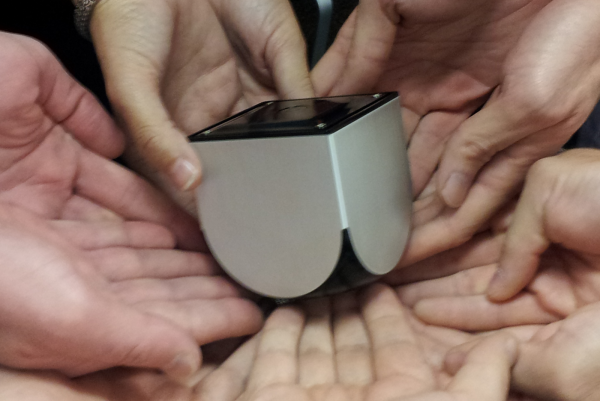 One backer has received a shipping confirmation e-mail showing the console being shipped via DHL Express Worldwide, with the estimated delivery date being between December 31 and January 10. A majority of Kickstarter campaigns have been failing to meet the shipping guidelines that they originally offered up, so kudos to the Ouya team for getting this out on time.
If you backed Ouya, the March ship timeframe is still looking to be accurate. Earlier this month, Ouya announced 10 new games that would be available at launch. The titles include Fist of Awesome, MechKnight Chronicles, Syder Arcade, KidElectro, Space Runner, Legend of Dungeon, iMech Online, DustyRevenge, HolyShield! and Starbound.
Related Tags