RumorTT: Apple working with Intel for a Bluetooth Smart Watch, will arrive in 2013
RumorTT: Apple and Intel working together again, would see the Bluetooth Smart Watch released next y.

Published Thu, Dec 27 2012 6:31 AM CST
|
Updated Tue, Nov 3 2020 12:25 PM CST
Apple and Intel have a very interesting relationship, as Intel are the ones powering their Mac range of products now. Gone are the years of PowerPC-based Macs, Intel have come to the rescue with their Core range of processors.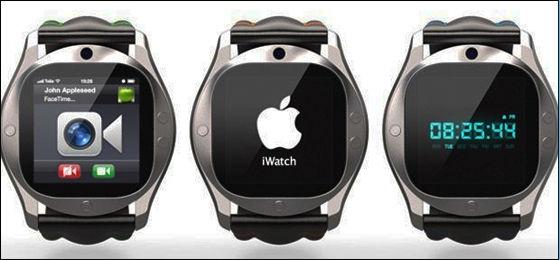 Now this relationship is reportedly growing, where Intel are working with Apple for the Apple Smart Watch which should arrive in the first half of next year if the current rumors are anything to go by. There's no information on it, but there is the above concept design which should hopefully come close to the final design.
Apple's iWatch or whatever they decide to name it, would connect to another iOS-powered device like the iPhone in your pocket displaying something on the screen. Replace 'something' with a phone call, Facebook, iTunes or just the time - because, you know, it is a watch after all. Mobile Geeks' insider sources have talked some specs, which are speculation right now, where we would find a 1.5-inch RiTdisplay with OLED technology.
I still have to think, who would buy these when smartphones have pretty much replaced wristwatches? I used to wear one and over time I've stopped and just whip my phone out if I want to know the time. I usually know the time, or I'm close to guessing it, as I'm on my phone so much checking Facebook, email, and so forth so often that I remember the time when I last saw my screen.
Would you buy an iWatch?
Related Tags