Nintendo getting free to play games for the Wii U in 2013, starting with Tank! Tank! Tank!
Tank! Tank! Tank! will be Wii U's first free to play game, released in Japan in January 2013.
Published Wed, Dec 26 2012 8:30 PM CST
|
Updated Tue, Nov 3 2020 12:25 PM CST
Nintendo's jumping into the free-to-play gaming model in 2013 with the release of Tank! Tank! Tank! on the Wii U platform. The Namco Bandai arcade game Tank! Tank! Tank! will be free to play starting in Japan in 2013. You can download the free demo on the Nintendo eShop starting in January.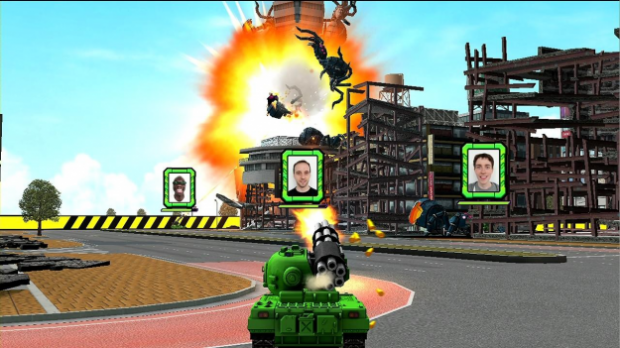 The game will allow free access to the City Map on the multiplayer modes Free For All, Giant Monster, and Team Battle. The game will only be able to be played three times per day. Unlocks will come in the form of game modes and maps: My Kong ($12), maps ($2.30), and single player ($26).
What's interesting is that if you add up all of the individual eShop upgrades, you end up spending $6 more than buying the full retail version of the game. It does, however, allow you to only purchase those parts of the game that you want, possibly making the purchase cheaper.
The eShop game model has only been confirmed for Japan, but there doesn't seem to be a reason that it wouldn't be brought to the US and other locations.
Related Tags