YouTube gives UMG, Sony a holiday present - takes billions of views away from their videos
YouTube takes around two billion fake views from UMG, Sony in a bid to crack down on fake video view.

Published Mon, Dec 24 2012 5:30 AM CST
|
Updated Tue, Nov 3 2020 12:25 PM CST
Google have slapped Universal, Sony and other music labels on the wrist by stripping them of around 2 billion fake views form their YouTube channels. The groups hit include Universal Music Group, Sony/BMG, RCA records and a few others.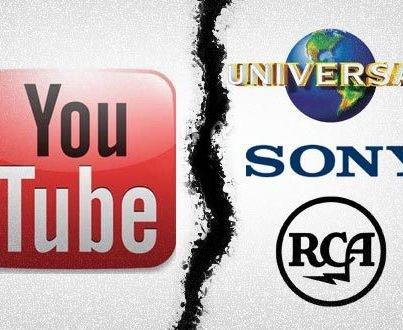 The hit has been called a 'black hat', as the companies were using programs or paying a third-party that would manipulate view counts on their respective YouTube videos, which are pretty much just robotic views of their videos. The purpose? To make their songs look much, much more popular than they really were, in order to entice real clicks and views onto their videos.
This ended with over two billion views combined being removed from the companies' videos. Universal was hit the most, seeing more than one billion in views stripped away from them, from a former seven billion views taken down to six billion. Sony/BMG placed second with a loss of 850 million views, bringing their total down to just 2.3 million.
This is actually pretty huge news, as the companies have been pulling the wool over not just Google's eyes, but consumers' eyes, too. Google were tracking down the corporations and businesses, where they were violating YouTube's Terms of Service (ToS) agreement. This violation is YouTube's ToS item 4, Section H, which bans users from creating fake views. It says:
You agree not to use or launch any automated system, including without limitation, 'robots,' spiders', or 'offline readers,' that accesses the Service in a manner that sends more request messages to the YouTube servers in a given period of time than a human can reasonably produce in the same period by using a conventional on-line web browser.
Related Tags