Archos have unveiled their latest tablet, named the 97 Titanium. The 97 isn't just there for looks, it represents the size of the screen if you add a dot in between the 9 and 7 for 9.7 inches.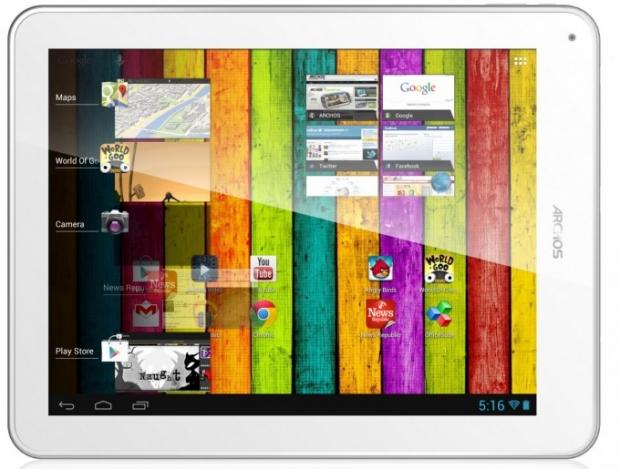 Throwing the name to the side for a minute, it has some impressive specs. The 97 Titanium sports a 9.7-inch 2048x1536-pixel display with a pixel density of 264ppi, so we're getting into the fourth-generation iPad class here, folks. It packs a dual-core 1.6GHz processor, 1GB of RAM, 8GB of on-board storage which is expandable via microSD cards.
A 5-megapixel rear shooter is in play, backed up with a 2-megapixel front-facing camera. Underneath all of this speccy goodness, we have Android 4.1 Jelly Bean. Best of all, it doesn't look like Archos have spoiled the stock Jelly Bean look with their own UI splashed on top, which is actually quite impressive and gets a flicker of strong interest from yours truly.
It isn't built cheaply, either - the rear casing is built from aluminum and it measures in at just 9mm thick. No availability or pricing on it just yet, all I know is that I want to get my hands on one, it looks like a proper iPad competitor - something we haven't really seen lately apart from Google's Nexus line of slates.
I'm seeing some rounded corners, so Archos, I'd be calling your lawyers and getting them to work over the holidays.