Seinfeld and other funny guys remake the classic 'Who's on First?'
Seinfeld et. al. redo the famous 'Who's on First?' skit, take a look during the last few hours on Ea.
Published Fri, Dec 21 2012 4:28 PM CST
|
Updated Tue, Nov 3 2020 12:25 PM CST
Abbott and Costello's "Who's on First?" comedy routine has been a staple since the 1930s. Through the years many have tried to copy the routine or improve upon it. The latest to join the group is Jimmy Fallon, Billy Crystal, Jerry Seinfeld, and Steve Higgins. They redid the skit, which you can check out on NBC. The original is embedded below:
It's a bit different from the original, and not too terrible. With the world ending today, watch the video and enjoy some levity in the last few hours on Earth. Let us know what you think of it in the comments.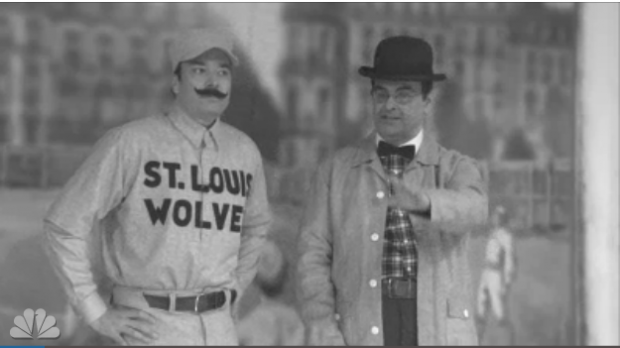 Related Tags