Your kids are bit safer online now thanks to New York Attorney General Eric Schneiderman. His office has removed more than 2,100 registered sex offenders from popular online games, including those from Gaia Online, NCSoft, and THQ. The removal comes as part of Operation: Game Over, a fitting title for his project.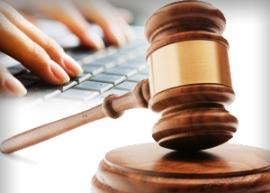 "The Internet is the crime scene of the 21st century, and we must ensure that online video game platforms do not become a digital playground for dangerous predators," Schneiderman said today in a statement. "That means doing everything possible to block sex offenders from using gaming systems as a vehicle to prey on underage victims."
Registered sex offenders in the state of New York are required by law to hang over all electronic identities to the state. New York authorities review the list and contact game developers asking them to remove accounts that are on the lists turned in by registered offenders.
"Operation: Game Over coincides with recent incidents of sexual predators using voice and text chat functions in online gaming services to lure underage victims across the country," the attorney general's office said today in a statement.
"I applaud the online gaming companies that have purged registered sex offenders from their networks in time for the holiday season," Schneiderman said today. "Together, we are making the online community a safer place for the children of New York."