Facebook updates Messaging, will allow non-friends to send a message to your inbox for $1
Facebook to allow messages to your inbox from unknown people for $1 charge as a way to monetize.
Published Thu, Dec 20 2012 3:10 PM CST
|
Updated Tue, Nov 3 2020 12:25 PM CST
Facebook has been tinkering again (do they ever stop?) and this time they have modified the messaging aspect of the site. The new version of Messenger will allow users to send messages to a person's inbox even if they aren't friends or friends of friends. The new service will act as a spam filter as it charges users $1 to make sure it gets to the inbox.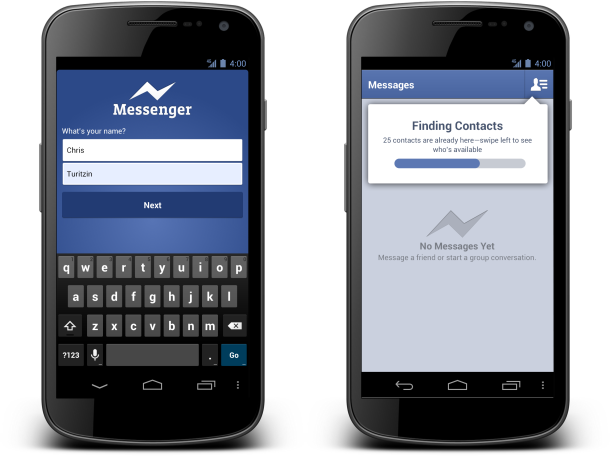 Right now, if someone, as described above, sends you a message, it will most likely go to the "Other" folder, rather than your inbox. For $1 dollar, a potential job candidate or someone who heard you speak somewhere can send you a message on Facebook and not have it be missed. Facebook said:
For example, if you want to send a message to someone you head speak at an event but are not friends with, or you want to message someone about a job opportunity, you can use this feature to reach their Inbox. For the receiver, this test allows them to hear from people who have an important message to send them.
The paid message feature is currently undergoing testing with a limited set of users. "Brands can't use this feature, not at the moment," a Facebook spokesperson said. Facebook needs to continue to monetize its usergroup and this is certainly a way to do it.
Related Tags