Google says forget NORAD, tracks Santa's movements on their own with Santa Tracker
Google going ahead and tracking Santa with their new Santa's Village webpage.
Published Wed, Dec 19 2012 2:10 PM CST
|
Updated Tue, Jun 16 2020 4:29 PM CDT
We recently told you how NORAD is doing away with Google Maps as the mapping software used to track Santa and is instead opting to use Microsoft's Bing. Well, it seems as though Google feels that they don't need NORAD to track Santa just as much as NORAD doesn't need Google. Instead, Google has launched their own Santa tracker called Santa's Village.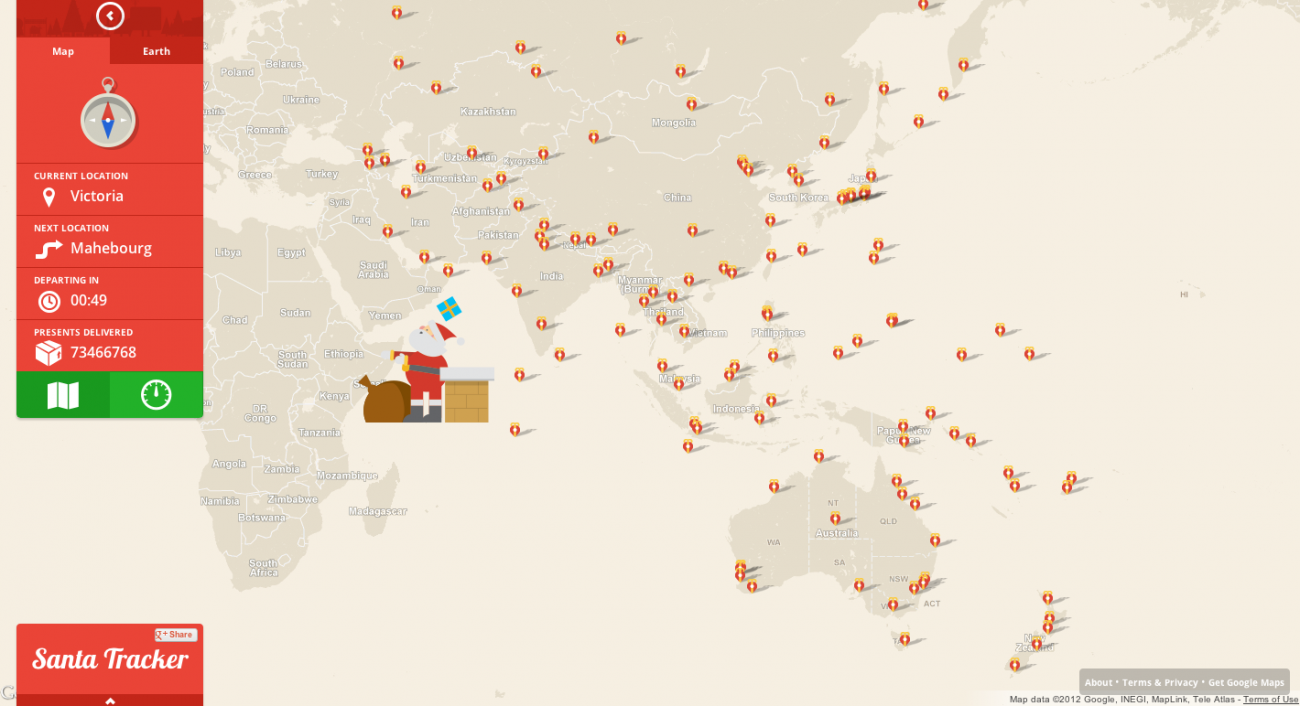 As part of Santa's Village, kids will be able to track Santa's movements around the world starting at 2:00 am PST on Christmas Eve. Google has made a Chrome extension and Android app available to make the process even easier. Google has a bit of experience in tracking Santa, as they have been using Google Earth to do so since 2004.
The new version features an updated tracking algorithm and is sure to keep kids engaged, even before the actual trip begins. You can check out everything Google has to offer over at their new Santa Tracker page.
Related Tags