Top 5 mobile apps that have been brought to real-life in the form of games
ListTT: Top 5 mobile games that have been brought into the physical world in some form or another.
Published Tue, Dec 18 2012 8:27 PM CST
|
Updated Tue, Nov 3 2020 12:25 PM CST
That's right, folks. I was on a recent shopping trip to Target (you know, the up-scale Walmart?) and aimlessly walked through the toy department when my eye spotted the new game arrivals. Let me tell you, I'm a bit of a sucker for board games and the like, so I was really tempted to buy these. Something tells me, however, they are better on my phone.
That's right, I've compiled a list of my favorite mobile apps that have been turned into physical versions of the games. (I really hope you can detect the sarcasm!) These apps, some of which already existed in board game form, have been brought out of the digital age so that you can play them by candle light when the power goes out.
Number 5: Cut The Rope
As you can no doubt see in the picture below, Cut The Rope has come to real life. If it's anything like the digital game, you're going to need to buy lots of rolls of string to be able to play it.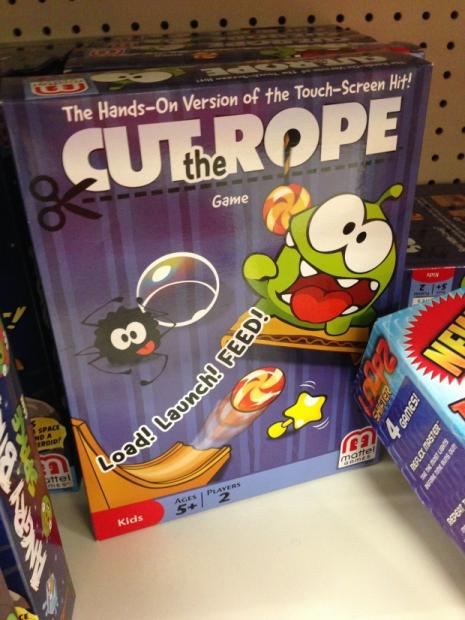 Number 4: Draw Something
Even better than Cut The Rope, OMGPOP's--Err, I mean, Zynga's--hit game Draw Something has been brought to life. Wait, you mean we already had a game in which you had to draw things and guess what the drawing was? Oh, right!, I always forget about that game Pictionary. You know, it has been around for so long after all.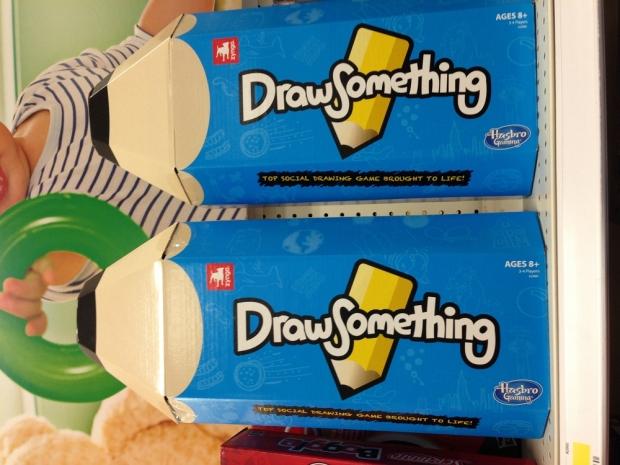 Number 3: Temple Run
Temple Run, that game that everyone is playing. That game that used to lag when you got a text message? Yup, it too has be reincarnated in the physical form, though I have to imagine it isn't nearly as fun as the digital copy. Hey! at least you won't have to worry about a text message causing the game to lag, though it could cause other players to.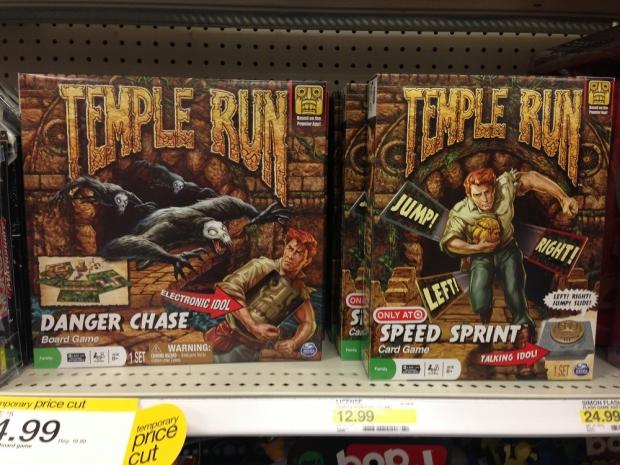 Number 2: Angry Birds
Angry Birds is here. Rovio has done a great job monetizing the Angry Birds brand, with games, seat covers, pajamas, hats, and just about anything else you can think of. While the rest of my list is pretty sarcastic (read: they probably suck as physical games), this could actually be pretty cool. It's my understanding that you actually build structures and fling the birds at them.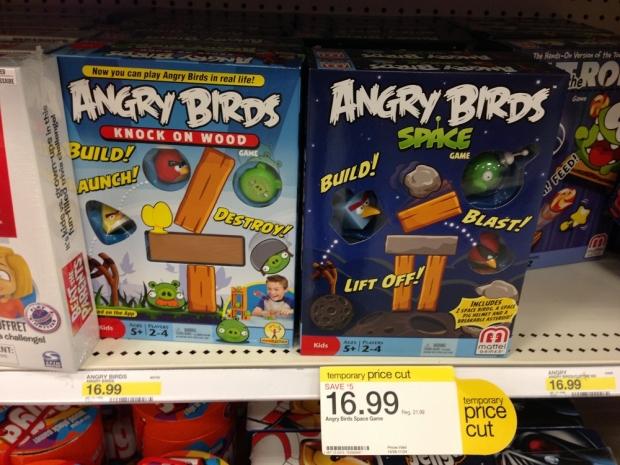 Number 1: Words With Friends
That's right, my number one electronic game to come to real life is Scrabble. Wait, I mean Words With Friends. Zynga's smash-hit, Words With Friends, is back in a form we are all familiar with, on a board. Unfortunately, this version of the game doesn't automatically reject those made up words. Not only that, the game is basically an exact clone of Scrabble, and, to be honest, I can't believe they haven't been sued yet.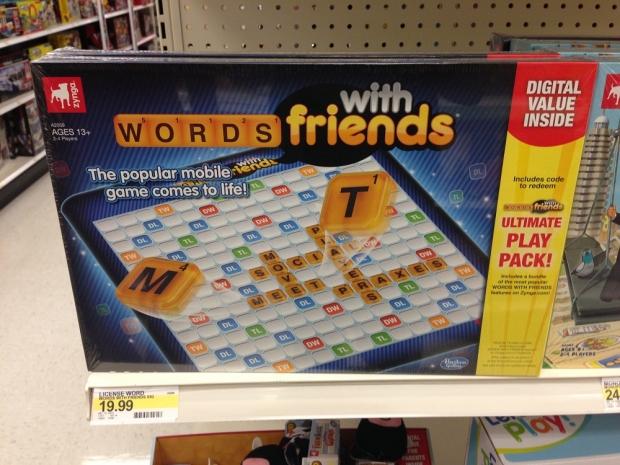 Well, that's it for my Christmas game list. Have you seen any hilarious instances of something digital being transformed to the physical world? Let us know!
Related Tags