WikiLeaks' founder, Julian Assange, has revealed his plans to run for a Senate seat in the 2013 Australian federal election. The WikiLeaks founder says that his goal for a political party has quickly gained speed and that there is tonnes of support in his home country, Australia.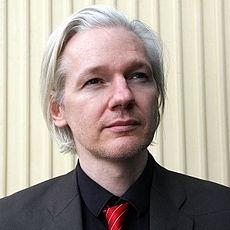 Assange will be looking for a Senate seat which will be under his own, new political party named the 'WikiLeaks Party'. Assange requires 500 Australian citizens at a minimum to sign up for the new WikiLeaks Party name for it to be officially recognized. Assange feels that his WikiLeaks Party would be great for an open government and is a requirement these days when they see is an illegal government operating, and spying on citizens.
Assange feels that its his goal to keep personal privacy, personal and says its at stake all around the world right now. I can tell you this much, Assange, I'll be voting for you next year as an Australian.