Police taser Chinese woman who tried to buy more than 2 iPhones
Chinese woman tasered after she refused to leave an Apple Store that wouldn't sell her more than 2 i.
Published Fri, Dec 14 2012 4:02 PM CST
|
Updated Tue, Nov 3 2020 12:25 PM CST
Apple's PR better kick into gear here soon. A Chinese woman who was attempting to buy more than the two-per-customer limit of iPhone 5s was tased outside of the store after she didn't leave the store because she didn't understand the request by the store manager, who asked her to leave.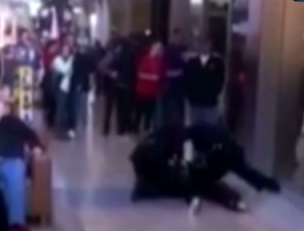 She had apparently already bought 2 iPhone 5s last Friday and attempted to buy more. This resulted in her being told she had reached the two-per-customer limit on iPhone 5s, so she went online and ordered two. She returned to the store, where she had previously made a video of customers she believed had been sold more than two iPhones.
They, of course, wouldn't sell her the extra devices, and the store manager asked her to leave. She says she didn't understand the request, and since she didn't leave, the manager asked a police officer to escort her out. "The officer approached her, told her she wasn't welcome in the store, and she refused to leave," Nashua police captain Bruce Hansen told WCVB TV.
Related Tags